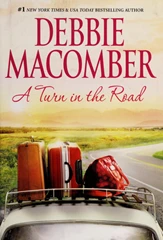 Read full length books online free no sign up. Fiction. Thousands of Women's novels pdf. Free online book & magazine library.
"Fiction" in the top-of-page menu will take you to other genres.
If you're using a phone or tablet, click to see our advice for viewing 'Collections'
Try searching for books by author. In the search bar in this link, in the creator field, replace LAST, FIRST with the author's name. Save books you like to your Internet Archive account by clicking "Favorite" while logged in.

Women's Fiction Books – Womens Novels PDF
About 340 free online novels featuring Businesswomen. Some authors: Haruki Murakami, Sidney Sheldon, Sharon Kendrick, Janice Hannah, Sandra Brown, Fern Michaels, Jeffrey Archer, Barbara Delinsky. Businesswomen novels.
See our entries for collected works by and about these authors (& many more): Jane Austen, Maeve Binchy, Charlotte Bronte, Mary Higgins Clark, Daphne Du Maurier, Mary Stewart.
About 3,900 women detectives novels. Be patient as the page loads. Some popular women detective novelists here are: J. D. Robb, Agatha Christie, Janet Evanovich, James Patterson, Tana French, Jill Paton Walsh, Kerry Greenwood, Linda Howard, many more. Women detectives genre.
About 1,300 domestic novels. Some popular fiction authors here are: Michael Cunningham, Arundhati Roy, James Joyce, Zakes Mda, Jhumpa Lahiri, Annie Proulx, Rohinton, Mistry, Mary Higgins Clark, F. Scott Fitzgerald, Roddy Doyle, Maureen Lee, Anita Nair, John Berger.
See our free collection of reading guides and bibliographies for popular fiction and literature
About 220 free online novels about Women Pioneers. Some authors here: Tracie Peterson, Francine Rivers, Susan Page Davis, Willa Cather, Joan Johnston, Cassie Edwards, Lori Copeland, Dorothy Garlock. Women Pioneer novels. PDF free novels, novels to read pdf.
About 1,400 free online novels about young women at the Internet Archive. Some favorite women's fiction authors represented here are: Vicki L. Weavil, Connie Gault, Mary Davis, Judy Chicurel, Marion Chesney, Jeanette Winterson.
See Harlequin romance novels online free on our site
About 400 free online novels about Crimes Against Women. Some authors: Tami Hoag, M. C. Beaton, Linda Howard, James Patterson, Jonathan Freedland, Sandra Brown, Val McDermid, Elizabeth George. PDF free novels, novels to read pdf.
About 2,000 free online novels about Female Friendship. Some favorite women's fiction authors here are: Sefi Atta, Sheila Kohler, Debbie Macomber, Shannon Holmes, Jill Mansell, Simon Brett, Lauraine Snelling, Helen Humphreys, Shannon Holmes, Fannie Hurst, Lesley Lokko, Donna Hill.
See our historical romance novels online free
About 600 free online novels featuring Women Lawyers. Some authors: Lisa Scottoline, John Grisham, Kate Wilhelm, Trice Hickman, Carly Phillips, Philip Margolin, Danielle Steel, Joy Fielding, Perri O'Shaughnessy.
About 600 free married women fiction books. Some women's fiction authors here are: Nella Larsen, Thomas Pynchon, Danielle Steel, Jodi Picoult, Karen Robards, Sylvia Brownrigg, Jude Deveraux free download or read online, A. S. Byatt, Melody Carlson, Kate Jennings. Married women novels.
See our parenting books pdf
About 1,600 policewomen novels at the Internet Archive. Some favorite police fiction authors here are: Debra Webb, Eve Gaddy, Brook Myre, J. D. Robb, Deborah Crombie, C. J. Box, Susan Dunlap, Elizabeth Bloom, Lee Martin, Judith McNaught, J. A. Jance, Suzanne Brockman.
About 2,400 fiction books featuring Mothers and Daughters. Some authors here: Nora Roberts, Treasure E. Blue, Mary Higgins Clark, Mary Monroe, Advaita Kala, Amy Tan, Kyoko Mori, Heather Vogel Frederick, Lynda Mullaly Hunt. Mothers and Daughters novels. PDF free novels, novels to read pdf.
Collected links here at Century Past to articles about famous or interesting people, found in leading magazines and newspapers.