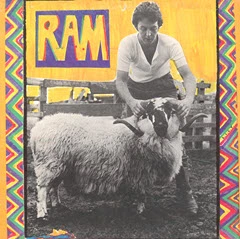 Audio. Records, talking books, old time radio, radio drama. Free online audio files for public domain and modern recordings.

Records; 78 rpm & LPs – Vintage & Modern
More than 10,000 LP Records, mostly from about 1950 to about 2000. A portion of these contain only 30-second "samples" of each of the songs on the record. Many types of music, plus stand-up comedy routines, poetry, and more.
Over 22,000 LP Records. Another random collection, except that this does NOT contain albums with 30-second sample songs.
As of early 2023 this giant collection contains 395,000 records, digitized for the Internet Archive.
About 30,000 LP records. Some have only 30-second 'sample" songs.
About 17,000 78rpm records, mostly covering American popular music throughout the first half of the 20th Century.
About 13,000 records at the first link, and around 12,500 at the second link. These include classical, jazz, popular, opera, movie soundtracks. Also recordings from Czechoslovakia and other eastern European countries from before WW II. For more description, go to either page and click "About".
Over 1,000 LP Record Albums, produced from the early 1950s to 2021. They all appear to contain complete songs (not 30-second samples), and include many albums by popular artists.

Audio Books – Audio Short Stories
Librivox is an organization of volunteers that has recorded public domain books since 2005. As of early 2023 there are over 17,000 audio books here. Librivox books can also be accessed on the Internet Archive, at the second link just above, in order to carry out a search with their interface.
Collections of audio short stories on our Century Past Story page.
About 400 books read by professionals, largely from the 21st century. Contains many mysteries, and fantasy books for young people.

Radio Shows – Early 20th Century
Over 400 compilations, or collections, of old radio shows, mainly from the 1930s and 1940s. Some of these items have 100 or more episodes. A number of them were assembled by the Old Time Radio Researchers Group, which added especially informative introductions.

Radio Dramatizations
74 episodes, typically about 45 minutes each. These are very modern, professional productions.
Radio Shows based on books, or using books as jumping-off points for dramatic versions. Nearly 900 here as of March 2023. A look at descriptions of about a dozen revealed they were nearly all BBC radio dramatizations 1985-2016.