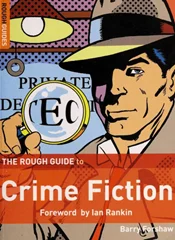 Free library online read books. Reading guides for popular fiction free online. Many genres included.
Find your favorite kinds of books at "Fiction" in the menu at the top of every page.
Looking for a great book to read but not sure where to start? Check out our selection of free reading guides for fiction from the Free Online Library of Books and Magazines. With guides for many genres, there's something for everyone!
'Book Collections' and 'Vintage Books' are at the bottom.

Reading Guides for Popular Fiction
CORE BOOKS -Reading Guides for Popular Fiction – Free Library Online Read Books
Adamson, Lynda G.
Oryx 1999
This book and its complement (World Historical Fiction) fill a gap in the bibliographic reference shelf by identifying historical novels for both adult and young adult readers. The newest titles, as well as old favorites, are covered and books that are appropriate for young adults are indicated. Each volume is indexed by author, title, genre, subject, and geographic setting for ease of reference.
Adamson, Lynda G.
Greenwood 1994
Spanning grades 1-10+, this annotated bibliography of 970 recommended American and world titles published through early 1994 includes adult titles suitable for young readers; at least 200 of the titles are award winners. Geographical sections are divided into historical time periods within which entries are organized alphabetically by author.
Adamson, Lynda G.
Oryx 1999
This book and its complement (American Historical Fiction) fill a gap in the bibliographic reference shelf by identifying historical novels for both adult and young adult readers. Contains over 6,000 novels set outside the U.S. The newest titles, as well as old favorites, are covered and books that are appropriate for young adults are indicated. Each volume is indexed by author, title, genre, subject, and geographic setting for ease of reference.
Barron, Neil et al.
Gale Research 1991-2015
By identifying similarities in various books, this annual selection guide aims to help readers to independently choose titles of interest published in the last year. The earlier editions contain the genres of fantasy, western, romance, horror, mystery, science fiction. Later editions also contain genres of inspirational, historical, and popular fiction. Each entry includes a summary paragraph, other books by the same author, and other 'books you might like'. Also time period, locale and some other info.
Barron, Neil
Bowker 1995
Reference books for Sci-Fi in all forms of media. This edition features:
– Concise summaries and evaluations for more than 3,000 SF titles published from the genre's beginning through today.
– Listings of films based on SF novels and short stories
– Guidance to books on video and audio tape
– Chapters entirely devoted to SF magazines, comics and art.
Barton, Wayne
Gale Research 1998
By identifying similarities in various books, this annual selection guide aims to help readers to independently choose titles of interest published in the last year. For each title of a western book there is a summary description and recommendations for similar books. Several indexes enable searches by series, time period, location, author and more.
Bleiler, Everett F.
Firebell 1978
This books provides a total of about 5,600 books, with descriptions. More than 90 different subject categories are used to help identify the exact genre of each book.
Bleiler, Everett F.
Libraries Unlimited 2004
Evaluative reviews of approximately 1,000 reference works on mystery and detective fiction provide in-depth discussions of their contents, strengths, weaknesses, and usefulness, often comparing titles to similar or competing works. Encyclopedias, biographical dictionaries, genre guides, national bibliographies, media studies, general reader's guides, web sites, and organizations are just some of the information sources covered in this thorough source.
Burgess, Michael and Vassilakos, Jill H.
Libraries Unlimited 2005
Organized alphabetically by author name and series title, the guide covers the works of approximately 70 authors, and contains descriptions of more than 700 works with crime themes (whether strictly in the mystery genre or a mainstream literary novel). For those who want to read historical mysteries in sequence, this is an essential guide.
Burgess, Michael and Bartle, Lisa R.
Libraries Unlimited 2002
This revision of Burgess's critically acclaimed guide to reference works in the fascinating genres of science fiction, fantasy, and horror thoroughly maps the territory of reference works, covering all major (and some minor) information sources published in the field starting in the 1950s and well into 2001. Annotations are lengthy, detailed, and evaluative, often comparing works to other similar titles. Fan publications, serials, periodicals with reference value and nongenre materials of interest to science fiction researchers are reviewed in addition to such standard tools as bibliographies, encyclopedias, dictionaries, directories, and indexes.
DiYanni, Robert, ed.
R.R. Bowker 1994
From age-old classics to the writings of today, The Reader's Adviser helps you select and appreciate the world's greatest books. This monumental work features: hundreds of authors and thousands of works new to this edition, plus updated entries and revised material in every chapter, updated critical and biographical profiles reflecting the latest understanding and scholarship, more women writers and more culturally diverse writers from around the world.
Ellington, Elisabeth and Freimiller, Jane
Sourcebooks 2002
Helps you find just the right read, and includes fun and interactive subcategories for each choice, including:
• Description and history
• Extra credit
• Did You Know?
• Have You Seen the Film?
• and more!
A Year of Reading also gives advice and tips on how to join or start a book group, and where to look for other reading recommendations.
Forshaw, Barry
Rough Guides 2007
The insider's book recommends over 200 classic crime novels from masterminds Raymond Chandler and Patricia Highsmith to modern hotshots James Elroy and Patricia Cornwall. You'll investigate gumshoes, spies, spooks, serial killers, forensic females, prying priests and patsies from the past, present, and future. Complete with extra information on what to read next, all movie adaptions …
Glover, David and McCracken, Scott
Cambridge University 2012
This Companion covers the major developments in the history of popular fiction, with specially commissioned chapters on pulp fiction, bestsellers, and comics and graphic narratives.
Genreflecting – Free Library Online Read Books
Herald, Diana Tixier
Libraries Unlimited 2006
Focusing on what today's readers read, this classic guide introduces current genre fiction and popular reading tastes. By defining genres, describing their features and characteristics, and grouping titles by genre, subgenre, and theme, the book helps those who work with readers understand distinct patterns in reading habits and book selection.
This link also contains versions of 'Genreflecting' for books read by teens and younger readers.
Hicken, Mandy and Prytherch, Ray
Scolar 1994
Organized into chapters of 20 popular genres, the authors provide a profile of each of several popular authors in the genre, with a list of their books. Genres are: Adventure stories, Country life, Detective stories, Family stories, Fantasies, Foreign locations, Glitz, Gothic romances, Historical novels, Horror stories, Humorous novels, 'Perceptive' women's novels, Police work, The saga, Science fiction, Sea stories, Spy stories, Thrillers, War stories, Women detectives.
Hill, Nanci Milone
Libraries Unlimited 2012
"Brings together information on over 100 women's fiction titles, providing everything a book group needs to encourage focused, stimulating meetings… Readers will learn the difference between women's fiction, romance, and chick lit, as well as why these genres provide a rich trove of discussion topics for book groups."
Husband, Janet G. and Husband, Jonathan P.
American Library Association 1997
Sequels, the most popular and long-lasting guide to novels in series, returns with greatly expanded series listings. Mysteries continue to be a mainstay, with fantasy, science fiction, and romance listings, plus non-genre fiction selections from authors such as Edward Abbey and Lawrence Durrell. The authors have carefully sifted through a growing group of series to select those most likely to be available in a medium-sized public library, weeding out esoteric, obscure, and less popular series. This classic reference includes hundreds of annotated series, title and subject indexes, and suggestions for reading order.
an annotated chronological, geographical and topical list of selected historical novels
McGarry, Daniel D.
Scarecrow 1973
This work is designed primarily for adults and students in high schools and universities, but books for junior high level are also included and marked "YA" (Young Adult). The compilers were selective, and included, wherever possible, only high quality works in terms of literary excellence, readability and historical value.
Miller, Eve-Marie, et al.
Wilson 2014
Wilson's Fiction Core Collection recommends novels, novellas, and story collections for the general adult audience. It is an 1,800 page guide to over 8,000 books, plus review sources. Each book is described.
Pawuk, Michael
Libraries Unlimited 2007
This guide is intended to help [librarians] start, update, or maintain a graphic novel collection and advise readers about the genre. It covers more than 2,400 titles, including series titles, and organizes them according to genre, subgenre, and theme-from super-heroes and adventure to crime, humor, and nonfiction. Reading levels, awards/recognition, and core titles are identified; and tie-ins with gaming, film, anime, and television are noted. Grade 6 through adult. Comic books, strips, etc — Bibliography, Literary Criticism.
Pearl, Nancy
Sasquatch 2005, 2010
Whether you're searching for the perfect read for yourself or for a friend, More Book Lust offer eclectic recommendations unlike those in any other reading guide available. In this followup to the bestselling Book Lust, popular librarian, Nancy Pearl, offers a fresh collection of 1,000 reading recommendations in more than 120 thematic, intelligent and wholly entertaining reading lists.
Pearl, Nancy
Libraries Unlimited 2002, 2010
With emphasis on award-winning fiction, this companion guide to Now Read This: A Guide to Mainstream Fiction, 1978-1998, features more than 500 novels published between 1990 and 2001. Using the same easy-access organization that made the original so popular, this book includes more than 400 new entries and several features that enable you to discover new reads and read-alikes based on an appeal-characteristics approach to the literature.
Also listen to Nancy Pearl's recorded podcast series, That Stack of Books.
Reginald, R.
Gale Research 1979
Volume 1 contains an author index of nearly 600 pages listing each author's published books, followed by shorter indexes arranged by title, series, awards, and an "Ace and Belmont Doubles" index.
Volume 2 has two parts. The first part consists of biographical profiles of contemporary science fiction writers, and the second part is a 'Pictorial History of Science Fiction and Fantasy Publishing'.
A Bibliography of Science Fiction, Fantasy, and Horror Fiction Books and Nonfiction Monographs
Reginald, R.
Gale Research 1992
An update to the 1979 volumes by the same author (above).
Rosow, La Vergne
Libraries Unlimited 2006
All readers—even those still learning to speak English—can enjoy the delights and benefits of great literature with the help of this motivational and practical book guide. Rosow takes you on a journey through the history of Western literature, beginning with ancient myths and moving to medieval tales and classics of the Renaissance, Romantic Movement, and Modernism. Along the way, she shows you how to give readers easy access to some of the best literature of all time. Scores of collections focus on such ancient and enduring stories as Gilgamesh, Beowulf, the tales of Chaucer; historical masterpieces of William Shakespeare, Jane Austen, Edgar Allan Poe, Charles Dickens; and stellar names of more recent times, such as Virginia Woolf, John Steinbeck, Ernest Hemingway, and J.R.R. Tolkien.
Silvey, Anita
Houghton Mifflin 2006
Anita Silvey, one of the country's leading authorities on books for young people, has interviewed teenage readers all over the country and immersed herself in young-adult books, with an emphasis on books published in the last five years. The result is this invaluable and very readable guide for parents, teachers, librarians, booksellers, reading groups, and of course teens themselves.
With its extended essays describing 500 selections, parents will quickly see what their teenagers are actually reading — and will be able to find good books to introduce them to.
Stevens, Jen and Salo, Dorothy
Libraries Unlimited 2008
This volume "includes entries for approximately 100 leading contemporary and popular authors." "Each entry includes: a brief biographical sketch, including a quote from the author and his or her major awards; a list of the author's major works; and research sources-biographies, interviews, criticism, research guides, a wealth of Web sites, and blogs." -Book jacket.
Various Authors
Libraries Unlimited
This link has Libraries Unlimited volumes of their "Read On …" series for each of these fiction genres: Historical, Fantasy, Speculative Fiction for Teens, Crime, Audiobooks, Sports, Romance, Women's Fiction, and Horror.

BOOK COLLECTIONS – Reading Guides for Popular Fiction
About 3,000 bibliographies at the Internet Archive, free online, resulting from a search for books on "Fiction Bibliography". Some bibliographies: Canadian Fiction, Crime Fiction 1749-2000, Black American Fiction, Sci-Fi & Fantasy Literature 1975-1991, Sci-Fi & Fantasy Series & Sequels, The Native American in Long Fiction, Themes & Settings in Fiction, New England in Fiction 1787-1990, Contemporary Southern Women Fiction Writers, War Story Guide, Sexual Fiction, Australian Fiction, Novels of World War 2, Portraying People with Disabilities, American Historical Fiction, Exploring Humorous Fiction, many more.
Find here around 2,000 non fiction books at the Internet Archive, resulting from a search for books on "Books and Reading". Some books: The Great Conversation: a reader's guide to books of the Western World (many vols), The Little Guide to Your Well-Read Life, A Passion for Books, The ebook Revolution and the future of reading, Growing up Reading, Speaking of Reading, Reading for Comprehension, Buried in Books, Reading for Survival, many more.
See our free books about doing library research
Free PDF books at the Internet Archive, resulting from a search for books on "Bibliographies of American Authors". Some bibliographies: The 100 Most Popular Young Adult Authors: biographical sketches and bibliographies, Children's Authors and Illustrators too Good to Miss, American Women Writers from Colonial Times to the Present, A History of American Letters, Gender Friendship and Writing in 19th Century America, The Beats: literary Bohemians in Postwar America, Sci-Fi & Fantasy Writers, Famous Children's Writers, many more.
See our free library science books
More than 700 books from the Internet Archive free online on the subject of African American Authors. Some authors: Alice Walker, James Weldon Johnson, Woodie King Jr., Zora Neale Hurston, Wallace Thurman, Walter Mosley, Walter Dean Myers, many more.
VINTAGE BOOKS – Popular Fiction Reading Guides – Free Library Online Read Books
Baker, Ernest Albert
Routledge 1914
Vintage novels, published before 1914. Lists about five thousand novels which in any way portray the life of the past, including medieval romances and novels of manners, as well as avowedly historical novels. The arrangement is first by country and then chronologically by the historical period illustrated. Brief descriptive notes and a full index. The best and most comprehensive list yet published.
— A.L.A. Catalog 1926.
Buckley, John Anthony and Williams, W. T.,
Harrap 1912
Vintage books, published before 1912. "The list, which is representative and not exhaustive, has been compiled with a view to illustrating every phase of British History to which reference is usually made in an ordinary School course."- from the Forward.
Dawson, Loleta and Hunting, Marion Davis
Faxon 1921
Vintage novels, published before 1921. Part 1 contains 320 briefly annotated works of fiction; all are about World War I and set primarily between August 1914 and November 1918. They are organized by country. At the end of Part 1 is an index by author. As copyrights have expired on nearly all these books, it should be possible to find many of them via a title search at Archive.org or HathiTrust.org.
Part 2 is a bibliography of personal narratives of the war. All items are briefly annotated, and only those narratives considered by the compiler to have lasting value were included. There appear to be at least 400 books and articles in Part 2.
Grimm, Minerva Ethel
Boston Book Club 1917
Vintage novels, published before 1917. Selected list of translations from eighteen different languages, arranged alphabetically by author and also by title. Nearly 1,100 novels are included.
— A.L.A. Catalog 1926.
Newark, N. J. Free public library
Newark 1919
Vintage novels, published before 1919. "An excellent list in which the chief factors of selection have been: to add books with positive literary merit and yet popular interest; to include contemporary and American action."- A.L.A. Catalog 1926.
Nield, Jonathan
Putnam 1925
Vintage novels, published before 1925. "Contains virtually all the historical novels in the English language or which have been translated into English, classified according to period treated, and arranged in columns under title, author and publisher, and subject. Juvenile and especially good books are indicated. No notes. Several bibliographies and author and title indexes."- A.L.A. Catalog 1926.
H.W. Wilson Co.
H.W. Wilson 1911
Vintage novels, published before 1911. According to the Preface, this volume is intended to list the 2,000 best works of fiction of all time. The list is based on a number of publications and lists of best fiction, which are identified in the Preface. Many entries contain very brief descriptions or excerpts from reviews.
Wilson, H.W.; Bacon, Corinne, comp.
Wilson 1923
Vintage novels, published before 1923. Lists 2,350 of the best novels for the average public library. 750 titles have been starred for first purchase by smaller libraries. Collections of short stories are included and all are arranged in one author and title alphabet with annotations. – A.L.A. Catalog 1926.