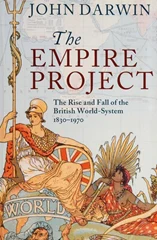 Imperialism literature. Books on British colonialism. European imperialism 19th century. Colonization of Africa and India. Free online.

Book Collections on Imperialism and British Colonialism
Over 60 free colonialism pdf books at the Internet Archive Some books: Discourse on Colonialism, The Age of Colonialism, Neo-Colonialism, Colonialism / Postcolonialism, Colonialism in Africa 1870-1960, Christianity and Colonialism, Colonialism and Christian Missions, Imperialism and Colonialism, Colonialism in the Americas, African Perspectives on Colonialism, The Philippines: colonialism collaboration and resistance, The British Empire: the end of colonialism, Portuguese Colonialism in Africa, A History of Modern Southeast Asia, European Colonialism and African Resistance in the Scramble for Africa, Colonialism and Underdevelopment in East Africa, Colonialism on Trial, The British Caribbean, Racism: the Australian Experience, many more.
About 780 free imperialism pdf books at the Internet Archive, resulting from a search for books on "Imperialism". Some books: Imperialism in East Africa, American Imperialism and Anti-Imperialism, Theories of Imperialism, British Imperialism, Economic Imperialism, Imperialism in the Roman Republic, Imperialism: a history in documents, British Imperialism in China, Marxism and Imperialism, Islamic Imperialism: a history, Education as Cultural Imperialism, European Imperialism in Africa, British Imperialism 1750-1970, U.S. Imperialism and Global Resistance, Russia: a return to Imperialism?, The End of Corporate Imperialism, The Political Economy of Imperialism, Neo-Colonialism: the last stage of Imperialism, Peace Kills: America's fun new Imperialism, Oil Imperialism, The Crisis of Imperialism 1865-1915, Imperialism and Social Reform, many more.
About 320 books on the history of colonies. Some books: Colonialism and the Modern World, Cities of Empire, A Global History of the Developing World, Buildings of Empire, Global Expansion of Britain, European Empires and Colonies c 1880-1960, Gandhi & Churchill, Last Thousand Days of the British Empire, Slavery, Politics and the Ethics of Business, many more.
This Hathi Trust collection has over 200 books that are mainly guidebooks and handbooks for colonists in various parts of the British Empire. Publication dates range from 1819 to 1914. History of British rule in India books, British imperialism history free.
About 200 books from the Internet Archive free online on the subject of History of British Colonies. Some books: A History of England and the Empire Commonwealth, The Victorian Empire 1837-1901, Empire to Commonwealth: 30 years of British Imperial History, A History and Description of the British Empire in Africa, A Short History of British Imperialism, 1850-1970, Reading Colonialism through Children's Books and Magazines, White Servitude in Colonial America, many more books on the History of British Colonies.

Suggested Books on British Colonialism and European Imperialism
CORE BOOKS – Best Books on Imperialism
Baranowski, Shelley
Cambridge University 2011
Examines German history from 1871 to 1945 as an expression of the aspiration to imperialist expansion and the simultaneous fear of destruction by rivals. Baranowski reveals a common thread: the drama of German imperialist ambitions that embraced ethnic homogeneity over diversity, imperial enlargement over stasis, and "living space" as the route to the biological survival of the German Volk.
Campbell, James T. et al, eds.
University of North Carolina 2007
This lively collection of essays offers a pointed reminder that visions of national and imperial greatness were a cornerstone of the new country when it was founded. In fact, notions of empire have long framed debates over western expansion, Indian removal, African slavery, Asian immigration, and global economic dominance, and they persist today despite the proliferation of anti-imperialist rhetoric.
Conklin, Alice L., ed.
Houghton Mifflin 1999
Consists principally of thematically organized selections from … recent historical work on French, British, and Dutch imperialism…. The volume [begins] with a section devoted to several of the classic interpretations and criticisms of empire so that students might better judge for themselves how recent scholarship has changed. The introduction provides a brief overview of a century of historical writing on the subject to orient the reader at the outset.
Holland, Andrew and Holland, Alex
Heinemann 2009
Study guide for secondary students of British history.
Jackson, Ashley
Oxford University 2013
From the eighteenth century until the 1950s the British Empire was the biggest political entity in the world. The British Empire left its mark on the world in a multitude of ways, many of them permanent. In this Very Short Introduction, Ashley Jackson introduces and defines the British Empire, reviewing its historiography by answering a series of key questions.
Pinto, Antonio Costa, ed.
Palgrave Macmillan 2016
Authored by some of the leading experts of the field of decolonization studies, this volume provides a series of historical studies that analyse the diverse trajectories of the Portuguese, Belgian, French, British, and Dutch imperial demise, enabling comparative insights about the similarities and differences between the main events and processes involved.
Porter, Bernard
Pearson/Longman 2004
Textbook. Porter sees imperialism as a symptom not of Britain's strength in the world, but of her decline; and he argues that the empire itself both aggravated and obscured deep-seated malaise in the British economy.
Thompson, Andrew
OUP Oxford 2016
Written by specialists from various fields, this edited volume is the first systematic investigation of the impact of imperialism on twentieth-century Britain. The contributors explore different aspects of Britain's imperial experience as the empire weathered the storms of the two world wars, was subsequently dismantled, and then apparently was gone. The volume also addresses the fascinating yet complex question of how, after the formal end of empire, the colonial past has continued to impinge upon our post-colonial present.
Wesseling, H. L.
Taylor & Francis 2015
The nineteenth century was Europe's colonial century. At the beginning of the period, the only colonial empire that existed was the British Empire. By the end of the century the situation was completely different and Europe's colonial possessions had come to constitute a large part of the world. This is the first book to describe the whole process of colonization from conquest to pacification, and to analyze it in the light of administrative, cultural and economic developments. Best books on Imperialism. Imperialism Literature.
Young, Robert J. C.
Wiley 2016
"This book is concerned with the revolutionary history of the non-Western world and its centuries-long struggle to overthrow Western imperialism: from slow beginnings in the eighteenth century, the last half of the twentieth century witnessed more than a quarter of the world's population win their freedom.
Vintage Books on Imperialism and British Colonialism
VINTAGE BOOKS – Imperialism Literature – Books on British Colonialism
Cromer, Evelyn Baring, Earl of
NY: Longmans, Green 1910
Free book on history of imperialism.
Grey, Earl
London: Bentley 1853
Hobson, John Atkinson
NY: James Pott 1902
"A classic 19th-century indictment of imperialism" -Publisher.
Kidd, Benjamin
NY: Macmillan 1898
Lugard, Frederick John Dealtry
London: Blackwood and Sons 1922
Milner, Lord
London: Constable 1913
Reinsch, P. S.
Macmillan 1900
Dewey Dec. 327
With special reference to China. Dispassionate discussion of colonization and imperialism, drawn mainly from European illustrations, but considering questions for United States. Bibliographies and map.
– – A.L.A.Catalog 1904.
Smith, Goldwin
NY: Macmillan 1902
Smith, Goldwin
Oxford: Henry and Parker 1863
Giving the Duties of Mistress and Servants, The General Management of the House, and Practical Recipes for Cooking in All its Branches
Steel, Flora Annie and Gardiner, Grace
Bombay: Educational Society's Press 1893
A popular handbook for British women when they were confronted with managing a household in the alien culture of colonial India.
Temple, Charles
Cape Town: Argus 1918
The British Colonial Library (10 volumes)
Comprising a popular and authentic description of all the colonies of the British empire, their history; physical geography; geology; climate; animal, vegetable and mineral kingdoms; government; finance; military defence; commerce; shipping; monetary system; religion; population, white and coloured; education and the press; emigration; social state, &c.
Martin, Robert Montgomery
London: Whitaker 1836-39
Originally published in 1834-35 under the title, History of the British Colonies. Titles of this set are: