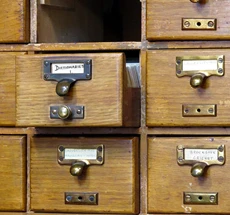 Nonfiction books genres. Non-fiction subject directory. Directory for our links to tens of thousands of free online nonfiction books.
You may also choose to use our A-Z Subject Index.
All our books – and all other items on the site – are free online. There is no sign-up to use Century Past.
Books on the site not in the public domain (most books published since 1925) are nearly all at the Internet Archive, so you'll need a free account there to read them. Here's their info about borrowing books.
---
Century Past Webpages – Non-Fiction Books

Animals, Domestic

Architecture & Interior Design

Arts
Nonfiction Books Genres

Biographies & Autobiographies

Business Management & Finance

Crime & Criminal Justice

The Economy, Study of Economics
Nonfiction Books Genres

Education

Entertainment & Performing Arts

Environment

Fashion & Costume

Fiction

Food & Drink

Games

Gardening
Nonfiction Books Genres

Health & Fitness

Reference & Librarianship

Religion & Spirituality
Nonfiction Books Genres

Sciences

Self-Help

Social Problems, Social Services

Social Sciences
Nonfiction Books Genres

Sports

Technology & Engineering

Terrorism

Transportation

Travel & Exploration

Work & Careers