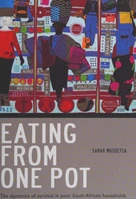 Domestic violence in U.S. Social issues of America. Poverty, homelessness, abuse. Free online book library on social issues.

Book Collections on Social Issues in America
Numerous free online books at the Internet Archive, resulting from a search for books on "Child Abuse". Some books: It Shouldn't Hurt to Be a Child, The Story of Child Abuse, Public Hearing on Child Abuse, The Battered Child, Suffer the Little Ones, The Encyclopedia of Child Abuse, Techniques for Dealing with Child Abuse, Breaking Down the Wall of Silence, You and Violence in Your Family, many more eBooks on Child abuse.
About 390 free homelessness books PDF at the Internet Archive. Some books: The Fight Against Homelessness, Homelessness in America, Poverty and the Homeless, The Politics of Ending Homelessness, Homelessness in Global Perspective, Homelessness in Canada: a selective bibliography, 54 Ways You can Help the Homeless, Girls' Guide to Homelessness, many more free Homelessness books pdf.
About 1,500 free poverty books pdf at the Internet Archive. Some books: Poverty, World Poverty, Fighting Poverty, Inner-City Poverty, Psychological factors in Poverty, Poverty in Canada, Rural Poverty in America, Poverty and the Homeless, Poverty and Economic Issues, Trade Policy and Global Poverty, Women Work and Poverty, The Politics of Poverty, Poverty and Affluence, Land Power and Poverty, many more books.
Over 1,000 free online books at the Internet Archive, resulting from a search for books on "Sexual Abuse". Be patient as the page loads. Some books: Sexual Abuse and Incest, Child Sexual Abuse, Social Work and Child Sexual Abuse, Child Sexual Abuse in the Catholic Church, Adult Survivors of Child Sexual Abuse, Helping Victims of Sexual Abuse, The Sexual Abuse Industry, Handbook of Clinical Intervention in Child Sexual Abuse, The Sexual Abuse of Women by Members of the Clergy, How it Feels to Heal from Sexual Abuse, many more eBooks on Sexual Abuse.
Free online books on Family Violence.

Suggested Books on Domestic Violence in U.S.and American Social Issues
CORE BOOKS – Social Problems – Domestic Violence in U.S. – Social Issues of America
Almond, Lucinda
Greenhaven 2006
This anthology series covers today's most current national and international issues and contains the most important opinions of the past and present. The purpose of the series is to introduce the reader to all sides of contemporary controversies in an objective and comprehensive way. Each anthology is composed of a wide spectrum of primary sources written by many of the foremost authorities in their respective fields; the authors represent leading conservative, liberal, and centrist views.
Bartholet, Elizabeth
Beacon 1999
An intense look at child welfare policies on abuse and neglect, foster care, and adoption. Elizabeth Bartholet, one of the nation's leading experts on family law, challenges the accepted orthodoxy that treats children as belonging to their kinship and their racial groups and that locks them into inadequate biological and foster homes.
Canada, Geoffrey
Beacon 1995
"A classic coming-of-age memoir that examines urban youth violence and its causes Long before U.S. News and World Report named him one of America's Best Leaders and Oprah Winfrey called him "an angel from God," Geoffrey Canada was a vulnerable, scared boy growing up in the South Bronx. Canada's world was one where "sidewalk" boys learned the codes of the block and were ranked through the rituals of fist, stick, and knife. Then the streets changed, and the stakes got even higher. Canada relives a childhood in which violence stalked every street corner." -Publisher.
Coles, Robert
Little, Brown 1977
"Selections of Coles' social study of "African American children caught in the throes of the South's racial integration; the young children of impoverished sharecroppers, migrant workers, and mountaineers in Appalachia; children whose families were transformed by the migration from South to North, from rural to urban communities … " – Publisher.
Desmond, Matthew
Crown 2016
"In this brilliant, heartbreaking book, Matthew Desmond takes us into the poorest neighborhoods of Milwaukee to tell the story of eight families on the edge. As we see families forced into shelters, squalid apartments, or more dangerous neighborhoods, we bear witness to the human cost of America's vast inequality ; and to people's determination and intelligence in the face of hardship.
Dutton, Donald G. and Golant, Susan K.
Basic 1995
What kind of man deliberately hurts the woman he loves? Drawing on his pathbreaking studies of more than seven hundred abusive men, as well as therapy with hundreds more, Dutton paints a dramatic and surprising portrait of the man who assaults his intimate partner.
Ehrenreich, Barbara
Metropolitan 2001
Millions of Americans work for poverty-level wages, and one day Barbara Ehrenreich decided to join them. But how can anyone survive, let alone prosper, on $6 to $7 an hour? To find out, Ehrenreich moved from Florida to Maine to Minnesota, taking the cheapest lodgings available and accepting work as a waitress, hotel maid, house cleaner, nursing-home aide, and Wal-Mart salesperson. Nickel and Dimed reveals low-wage America in all its tenacity, anxiety, and surprising generosity — a land of Big Boxes, fast food, and a thousand desperate strategies for survival.
Gottesman, Ronald, ed.
Scribner 1999
Contains 595 alphabetically arranged entries that provide information about the history of violence in America, covering people, events, activities, organizations, and many other aspects of the topic; and includes an overview of violence in the U.S., and a listing of organizations, publications, and web resources related to violence.
Jackson, Nicky Ali, ed.
Routledge 2007
A modern reference from the leading international scholars in domestic violence research. The coverage of the Encyclopedia is broad and diverse, encompassing the entire life span from infancy to old age. The entries include the traditional research areas, such as battered women, child abuse and dating violence. However, this Encyclopedia is unique in that it includes many under-studied areas of domestic violence.
Jones, Keith, ed.
Omnigraphics 2016
Provides basic consumer health information about abuse and neglect of children and adolescents, along with facts about prevention and intervention strategies and treatment for survivors of abuse. Includes index, glossary of related terms, and other resources.
Kozol, Jonathan
Crown 1995
The children in this book defy the stereotypes of urban youth too frequently presented by the media. Tender, generous and often religiously devout, they speak with eloquence and honesty about the poverty and racial isolation that have wounded but not hardened them.
The book does not romanticize or soften the effects of violence and sickness. One fourth of the child-bearing women in the neighborhoods where these children live test positive for HIV. Pediatric AIDs, life-consuming fires and gang rivalries take a high toll. Several children die during the year in which this narrative takes place.
Kozol, Jonathan
Crown 1988
There is no safety net for the millions of heartbroken refugees from the American Dream, scattered helplessly in any city you can name. RACHEL AND HER CHILDREN is an unforgettable record for humanity, of the desperate voices of the men, women, and especially children, and their hourly struggle for survival, homeless Americans, how many are homeless in the U.S.
Kristof, Nicholas D. and WuDunn, Sheryl
NY: Scribner's Sons 2009
From two of our most fiercely moral voices, a passionate call to arms against our era's most pervasive human rights violation: the oppression of women and girls in the developing world.
With Pulitzer Prize winners Nicholas D. Kristof and Sheryl WuDunn as our guides, we undertake an odyssey through Africa and Asia to meet the extraordinary women struggling there, among them a Cambodian teenager sold into sex slavery and an Ethiopian woman who suffered devastating injuries in childbirth. Drawing on the breadth of their combined reporting experience, Kristof and WuDunn depict our world with anger, sadness, clarity, and, ultimately, hope. Social issues of America.
Kronenwetter, Michael
ABC-CLIO 1997
Examines more than 160 issues, events, and ideas that affect many areas of American life. Here the reader will find a balanced examination of such current topics as social welfare, civil rights, politics and government, the environment, the media, economics, health, family, religion, education, the law, and even sports. Additional entries provide background on issues that are primarily identified with previous centuries but that continue to influence modern issues and controversies.
LeBlanc, Adrian Nicole
Flamingo 2003
Random Family tells the American outlaw saga lurking behind the headlines of gangsta glamour, gold-drenched drug dealers, and street-corner society. With an immediacy made possible only after ten years of reporting, Adrian Nicole LeBlanc immerses the reader in the mind-boggling intricacies of the little-known ghetto world.
Mink, Gwendolyn and O'Connor, Alice, ed.
ABC-CLIO 2004
Follows the history of poverty in the United States with an emphasis on the 20th century, and examines the evolvement of public policy and the impact of critical movements in social welfare such as the New Deal, the War on Poverty, and, more recently, the "end of welfare as we know it." Encompassing the contributions of hundreds of experts, including historians, sociologists, and political scientists, this resource provides a much broader level of information than previous, highly selective works.
Reef, Catherine
Facts on File 2007
Presents an overview of the history of poverty in America and includes excerpts from primary source documents, short biographies of influential people, and more.
Visit the Home page of our Century Past Free Online Library
Searles, Patricia and Berger, Ronald J.
Westview 1995
"Provides a comprehensive treatment of the subject, drawing on writers and researchers from across a range of social and behavioral sciences and the humanities and representing the experiences of women of diverse backgrounds and lifestyles… an essential resource for academics and professionals and for anyone wanting to come to grips with the magnitude of the problem of sexual violence." -Publisher.
Sebold, Alice
Back Bay 2002
In a memoir hailed for its searing candor and wit, Alice Sebold reveals how her life was utterly transformed when, as an eighteen-year-old college freshman, she was brutally raped and beaten in a park near campus. What propels this chronicle of her recovery is Sebold's indomitable spirit – as she struggles for understanding ("After telling the hard facts to anyone, from lover to friend, I have changed in their eyes"); as her dazed family and friends sometimes bungle their efforts to provide comfort and support; and as, ultimately, she triumphs, managing through grit and coincidence to help secure her attacker's arrest and conviction. In a narrative by turns disturbing, thrilling, and inspiring.
Simmons, Rachel
Harcourt 2003
When boys act out, get into fights, or become physically aggressive, we can't avoid noticing their bad behavior. But it is easy to miss the subtle signs of aggression in girls–the dirty looks, the taunting notes, or the exclusion from the group-that send girls home crying. In Odd girl out, Rachel Simmons focuses on these interactions and provides language for the indirect aggression that runs through the lives and friendships of girls. These exchanges take place within intimate circles–the importance of friends and the fear of losing them is key. Without the cultural consent to express their anger or to resolve their conflicts, girls express their aggression in covert but damaging ways.
Smith, Merrill D.
Greenwood 2004
"The Encyclopedia of Rape offers 185 entries in an A-to-Z essay format covering the historical scope and magnitude of the issue in the United States and globally. Written by a host of scholars from diverse fields, it provides informed perspectives on the key dimensions of the topic, from concepts, social movements, offenders, high-profile cases, legislation, influential activists, landmark texts, and victimology to representations in literature and art." – Publisher.
Vollmann, William T.
Ecco 2007
These are just some of the answers to the simple yet groundbreaking question William T. Vollmann asks in cities and villages around the globe: "Why are you poor?" In the tradition of James Agee's Let Us Now Praise Famous Men, Vollmann's Poor People struggles to confront poverty in all its hopelessness and brutality, its pride and abject fear, its fierce misery and its quiet resignation. Poor People allows the poor to speak for themselves, explaining the causes and consequences of their impoverishment in their own cultural, social, and religious terms.
Weiss, Elaine
Volcano 2003
Offers practical answers to extraordinarily complex questions raised by abuse. Provides a checklist of warning signs of domestic abuse.
Vintage Books on Social Problems in America
VINTAGE BOOKS – Social Problems – Domestic Violence in U.S.
Richmond, Mary E.
Macmillan 1899
Tells how to become acquainted with the poor, how to make the best of a sorry situation, how to spend and save, how to preserve health. Directions are clearly stated and the spirit of the book tends to earnest and effective action. Bibliographies. – A.L.A.Catalog 1904.
Riis, Jacob A.
Macmillan 1900
Much enlarged, illustrated edition of his Ten years' war (1900)
An intimately personal account of the conditions which prevailed in the tenement house districts, and of what has been done, and against what odds, to purge the city. – A.L.A.Catalog 1904.
Riis, Jacob A.
Scribner 1902
Supplements his How the other half lives. Bases statements on close observation of life in New York slums and interprets facts with unfailing sympathy. – A.L.A.Catalog 1904.
Riis, Jacob A.
Scribner 1903
Written while Associated press reporter at police headquarters. – A.L.A.Catalog 1904.