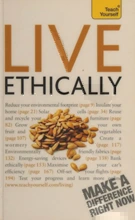 Ethics books pdf. Books on ethics and morality pdf. Philosophical and applied ethics books for business, medical, professional, sexual …
Table of contents

Book Collections on Ethics
Free ethics books pdf. Some book titles: The Awakened Company, The Patient's Wish to Die, The Road to Character. Books on ethics pdf free download.
About 23,400 free books. Some book titles: The trouble with lawyers, White Privilege and Black Rights, Ethics. Best moral philosophy books. Free ethics books pdf.
Free books on the history of ethics pdf. Some book titles: Strategies of Argument: Essays in Ancient Ethics, The Quest for a Moral Compass: a Global History of Ethics, Ethics of Liberation. Best moral philosophy books.
About 2,640 free books. Some book titles: The moral arc, The republic of conscience, Plato at the Googleplex. Best moral philosophy books. Free books on the history of ethics pdf.
Free pdf books on religious ethics. Some book titles: Christian Ethics at the Boundary, Christian Governance and the Ethics of Warfare, The Jewish Ethic of Personal Responsibility. Books on ethics and morality.
About 1,650 free books. Some book titles: Parenting Without God, Morality truly Christian, truly African, Disorienting dharma. Books on ethics and morality. Free pdf books on religious ethics.
Free pdf books on feminist ethics. Some book titles: Property in the Body: Feminist Perspectives, An Invitation to Feminist Ethics, Social Policy and the Ethic of Care. Feminist ethics pdf.
About 160 free books. Some book titles: Feminist Catholic theological ethics, The feminist care tradition in animal ethics, Compassionate Respect. Books on ethics and morality. Free pdf books on feminist ethics.
Free pdf books on medical ethics. Some book titles: How Gene Therapy is Changing Society, Medical Ethics: Accounts of Ground-breaking Cases, Do No Harm: Stories of Life, Death and Brain Surgery. Ethics in medicine pdf.
About 2,500 free books. Some book titles: Culture of death: the assault on medical ethics in America, Truly Human Enhancement A Philosophical Defense Of Limits, Contemporary Issues for Protecting Patients in Cancer Research. Free books on medical ethics pdf.
Free pdf books on social ethics. Some book titles: The Wisdom of Ants, Geek Heresy, Rescuing Social Change from the Cult of Technology, Solidarity Ethics. Ethical behavior pdf.
About 4,000 free books. Some book titles: Vulnerability and exposure, Genetics and genetic engineering, Confronting the Internet's Dark Side. Books on ethics and morality. Free pdf books on social ethics.
Free pdf books on business ethics. Some book titles: Ethics in Information Technology, Business & Professional Ethics for Directors, Executives and Accountants, Ethics: the Heart of Leadership. Books about business ethics pdf.
About 1,700 free books. Some book titles: Caring economics, Ethics in the business law setting, Reinventing Organizations: A Guide to Creating Organizations Inspired by the Next Stage of Human Consciousness . Books about business ethics pdf.
Free pdf books on professional ethics. Some book titles: Leading to Ethics: 10 Leadership Strategies, Breach of Trust, Professional Discipline in Nursing, Midwifery and Health Visition. Books on ethics and morality.
About 1,330 free books. Some book titles: Canadian professional responsibility, Legal process, professionalism & ethics (LPPE), Professional Ethics In Accounting Tutorial. PDF free books on professional ethics.
Free pdf books on sexual ethics. Some book titles: Sex Matters, Exploring the Dimensions of Human Sexuality, If Your Really Loved Me. Ethics of sexuality.
About 1,050 free books. Some book titles: The AZ of Growing Up : Puberty and Sex, Teens text sex, Making love just. Free books on ethics and morals.
Free pdf books on legal ethics. Some book titles: The Law Governing Lawyers, Compliance and Ethics in Law Firms, Global Issues in Legal Ethics.
About 900 free books. Some book titles: Legal process, professionalism & ethics (LPPE), The legal environment today, Merciful judgments and contemporary society. Free pdf books on legal ethics.
Free environmental ethics books. Some book titles: Environmental Ethics, True North: Christ, the Gospel and Creation Care, Unfit for the Future: the Need for Moral Enhancement. Books on environmental ethics pdf.
About 600 free books. Some book titles: Energy without Conscience, Strip mining, Energy Security Equality and Justice. Books on environmental ethics pdf.
Free pdf books on ethics and morality. Some book titles: Sports Ethics in America Bibliography, Criminal Justice Ethics Annotated Bibliography, Changing Wilderness Values 1930-1990: an Annotated Bibliography. Books on ethics and morality.
About 120 free books. Some book titles: Bibliography of Bioethics, A research bibliography in Christian ethics and Catholic moral theology, Building Character through Literature: a Guide for Middle School Readers. Free pdf Books on ethics and morality.
Suggested Books on Ethics and Morality
CORE BOOKS – Ethics and Morality PDF
Allison, Jay, ed.
Holt 2006
An inspiring collection of the personal philosophies of a group of remarkable men and women. Based on the National Public Radio series of the same name, This I Believe features eighty essayists–from the famous to the unknown–completing the thought that begins the book's title. Each piece compels readers to rethink not only how they have arrived at their own personal beliefs but also the extent to which they share them with others. Book on moral philosophy pdf.
See the Menu at the top of every page for Directories of Free Online Fiction and NonFiction Books, Magazines, and more, on 400 pages like this at Century Past
Badaracco, Joseph L.
Harvard Business School 2003
The Harvard Business Review Paperback Series delivers the best business thinking–both classic and contemporary–in succinct and accessible form. Individually, the titles help managers master the key ideas on specific topics; as a whole, the series creates a rare opportunity to reflect on the seminal ideas of the past, understand and apply today's most compelling business thinking, and envision the future of management. Book on business ethics pdf.
Callahan, David
Harcourt 2004
Cheating on every level–from highly publicized corporate scandals to Little League fraud–has risen dramatically in recent decades. Why all the cheating? Why now? Callahan pins the blame on the dog-eat-dog economic climate of the past two decades. An unfettered market and unprecedented economic inequality have corroded our values, he argues–and ultimately threaten the level playing field so central to American democracy itself. Through revealing interviews and extensive data, he takes us on a gripping tour of cheating in America and offers a powerful argument for why it matters. Applied ethics and morals book pdf.
Chadwick, Ruth, ed.
Academic 1998
Applied ethics, a subdiscipline of philosophy, lends itself to an encyclopedia format because of the many industries and intellectual fields that it encompasses. The Encyclopedia of Applied Ethics is based on twelve major categories, such as Biomedical Ethics and Environmental Ethics. Religious traditions that embody normative beliefs, as well as classical theories of ethics, are explored in a non-judgmental manner. Each of the twelve categories is divided into discrete areas that are covered by 5,000-6,000 word articles. Each of the 281 articles begins with a definition of the subject and includes a table of contents, glossary of key terms, and bibliography. Applied ethics book pdf.
Cooper, John M.
Princeton University 1999
This book brings together twenty-three distinctive and influential essays on ancient moral philosophy. The volume gives a systematic account of many of the most important issues and texts in ancient moral psychology and ethical theory, providing a unified and illuminating way of reflecting on the fields as they developed from Socrates and Plato through Aristotle to Epicurus and the Stoic philosophers Chrysippus and Posidonius, and beyond. Best moral philosophy books.
Cotkin, George
University of Pennsylvania 2010
Historian George Cotkin offers a clarion call on behalf of moral complexity. Revisiting several defining moments in the twentieth century—the American bombing of civilians during World War II, the My Lai massacre, racism in the South, capital punishment, the invasion of Iraq—Cotkin chronicles how historical figures have grappled with the problem of evil and moral responsibility—sometimes successfully, oftentimes not. In the process, he offers a wide-ranging tour of modern American history. Ethics Books PDF.
Curry, Patrick
Wiley 2011
Patrick Curry shows that a new and truly ecological ethic is both possible and urgently needed. With this distinctive proposition in mind, Curry introduces and discusses all the major concepts needed to understand the full range of ecological ethics. He discusses light green or anthropocentric ethics with the examples of stewardship, lifeboat ethics, and social ecology; the mid-green or intermediate ethics of animal liberation/rights; and dark or deep green ecocentric ethics. Particular attention is given to the Land Ethic, the Gaia Hypothesis and Deep Ecology and its offshoots: Deep Green Theory, Left Biocentrism and the Earth Manifesto. Environmental ethics books pdf.
DeGrazia, David
Oxford University 2002
Do animals have moral rights? If so, what does this mean? What sorts of mental lives do animals have, and how should we understand welfare? By presenting models for understanding animals' moral status and rights, and examining their mental lives and welfare, David DeGrazia explores the implications for how we should treat animals in connection with our diet, zoos, and research. Animal Rights distinguishes itself by combining intellectual rigour with accessibility, offering a distinct moral voice with a non-polemical tone. Ethics Books PDF.
Fleming, Thomas
University of Missouri 2004
Fleming offers an alternative to enlightened liberalism. In his view, liberalism and postmodernism ignore the fact that human beings by their very nature refuse to live in a world of abstractions where the attachments of friends, neighbors, family, and country make no difference. Fleming believes that a modern type of "casuistry" should be applied to moral conflicts, using examples from history, literature, and religion to explain this moral ecology that refuses to divorce organisms from their interactions with each other and with their environment. Philosophy of ethics books pdf.
Haidt, Jonathan
Basic Books 2005
A book about ten Great Ideas. Each chapter is an attempt to savor one idea that has been discovered by several of the world's civilizations — to question it in light of what we now know from scientific research, and to extract from it the lessons that still apply to our modern lives and illuminate the causes of human flourishing. Award-winning psychologist Jonathan Haidt shows how a deeper understanding of the world's philosophical wisdom and its enduring maxims — like "do unto others as you would have others do unto you," or "what doesn't kill you makes you stronger" — can enrich and even transform our lives. Ethics Books PDF.
Holbrook, Kate, ed.
Beacon 2005
Global Values 101 grew out of one of the most popular courses ever offered at Harvard University, in which some of the most original thinkers of our day sat down with students and explored how ideas have made them-and can make us-more engaged, involved, and compassionate citizens. These engrossing, essay-length interviews, address the topics of war, religion, the global economy, and social change. This collection offers a range of stories on how progressive ethics can inform, inspire, and ultimately transform lives. Ethics textbook pdf.
The Republic – Best Moral Philosophy Books
Plato
380 BC
The Republic is a Socratic dialogue, written by Plato around 380 BC, concerning justice, the order and character of the just, city-state, and the just man. It is Plato's best-known work, and has proven to be one of the world's most influential works of philosophy and political theory, both intellectually and historically. Ethics Books PDF.
Readers Digest Association
Rutledge Hill 2006
This collection of inspiring stories, the best from the Reader's Digest archives, are brought together with pertinent commentary from Dr. Stephen Covey to become an inspiring and life-changing resource for anyone who wants more from life. Topics include: Searching for Meaning, Taking Charge, Starting Within, Creating the Dream, Teaming with Others, Overcoming Adversity and Blending the Pieces. Includes some of the world's best known and loved writers, leaders and celebrities. Books on ethics and morality.
Ethics (3 Vols) – Books on Ethics and Morality
Roth, John K., ed.
Salem 2005
This set addresses the many ethics issues that have come to prominence over the past decade. These include such religious topics as church-state separation, faith healers, Islamic ethics, the jihad concept, religion and violence, the Roman Catholic priests sexual abuse scandal, Scientology, and televangelists. The set also gives particular attention to business and labor ethics, with articles on such topics as advertising, computer misuse, corporate compensation, downsizing and outsourcing, and the tobacco industry. New topics on political and economic issues include Congress, distributive justice, famine as an instrument of oppression, care of the homeless, lobbying, lotteries, minimum wage laws, and the fairness of taxes. Books on ethics and morality.
Sandel, Michael J.
Farrar, Straus and Giroux 2010
A Harvard law professor explores the meaning of justice and invites readers on a journey of moral and political reflection, 'to figure out what they think, and why.' Does a veteran suffering from post-traumatic stress disorder 'deserve' the Purple Heart? Should the U.S. government formally apologize and make reparations for slavery? Is it wrong to lie to a murderer? Using three approaches to justice-maximizing welfare, respecting freedom and promoting virtue-the author asks readers to ponder the meaning of the good life, the purpose of politics, how laws should be constructed and how society should be organized. Book on applied ethics pdf.
Singer, Peter
Cambridge University 2011
A classic introduction to applied ethics. Some of the questions discussed in this book concern our daily lives. Is it ethical to buy luxuries when others do not have enough to eat? Should we buy meat from intensively reared animals? Am I doing something wrong if my carbon footprint is above the global average? Other questions confront us as concerned citizens: equality and discrimination on the grounds of race or sex; abortion, the use of embryos for research and euthanasia. This book's lucid style and provocative arguments make it an ideal text for university courses and for anyone willing to think about how she or he ought to live. Book on Ethics and Morality
Tutu, Desmond M. and Tutu, Mpho A.
HarperOne 2010
In his most personal and inspirational book to date, the beloved Nobel Prize-winner and humanitarian shares the secret of joy and hope in the face of life's difficulties. Tutu argues that God has made us for goodness, and when we simply start walking in the direction of this calling, God is there to meet us, encourage us, embrace us. God has made the world as a grand theater for us to work out this call to goodness; it is up to us to live up to this calling, but God is there to help us every step of the way. Best moral philosophy books.