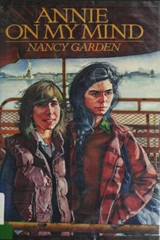 LGBTQ books free, LGBTQ pdf. Online books in collections at the Open Library, free online. Fiction & Nonfiction, many themes.
LGBTQ Books – Collections at Open Library
The Open Library has created themed collections of links to free online books at the Internet Archive Book Library. Rather than create our own Century Past page for LGBTQ books, we refer you to their collections, with many fiction and nonfiction categories.
Their pages, here and at the links below, load slowly, but it is worth the wait. Open Library LGBTQ Book Collections
"This collection includes more than a thousand LGBTQ titles, including everything from young adult and historical fiction to anthologies, classic pulp, and academic texts — many of which are available to borrow as ebooks for free, with a free account."
LGBTQ Collection Categories at Open Library
Children & Teens: Board Books | Picture Books | Middle Grade | Young Adult
Fiction: Novels | Short Stories | Pre-Stonewall | Historical | Mystery | Science Fiction & Fantasy | Horror | Romance | Erotica | Classic Pulp
Nonfiction: Essays | Biography & Memoir | History | Sociology | Biology | Activism | Queer Theory | Law & Legal | Literary Criticism
Fiction & Nonfiction by Subject: Gender Identity | Parenting | Humor | HIV/AIDS | Conversion Therapy | Religion & Spirituality | Art & Artists
Other: Graphic Novels | Plays | Poetry | Diaries
You may also be interested in these pages of free books at Century Past:
Our Century Past Fiction Directory
See our Audio collection of Records, Talking Books, Old Time Radio, and Modern Radio Dramas
See our African American novels pdf