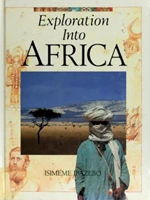 Famous explorers in Africa. Travel in Africa. Expeditions. Early exploration journal. European exploration of Africa pdf. Africa exploration. Free books online.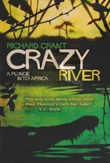 Book Collections on Africa Explorers and Travel
About 50 free Discovery and Exploration of Africa books at the Internet Archive. Some books: Exploration of Africa, Africa in the Days of Exploration, Livingstone and the Exploration of Central Africa, The European Exploration of Africa, Atlas of Exploration, The Saga of Exploration in Southern Africa, Stanley and Livingstone and the Exploration of Africa in World History, Lady Florence Baker and the Exploration of Central Africa, First Footsteps in East Africa, African Discovery: an anthology of exploration, With Stanley in Africa, many more.
See our City & Travel magazines
About 150 free Africa Description and Travel Books at the Internet Archive. Some books: Illustrated Travel Guide to South Africa, Victorian Women Travel Writers in Africa, Sarah Anderson's Travel Companion, Geldof in Africa, The Myth of Africa, Read this First: Africa, Lonely Planet East Arica, Geography of Modern Africa, Inside Africa, A Tourist in Africa, On Foot Through Africa, Africa and the Islands, A Passage to Africa, Travels in West Africa, Travels into the Interior of Africa, Focus on Africa, many more.
See our Asia Travel & Exploration books
A Hathi Trust collection of 86 books about Africa, published from about 1800 to the early 20th Century, with a few exceptions. Most appear to be first-hand accounts by travelers or by Europeans living there.
Suggested Books on Africa Travel and Exploration
CORE BOOKS – Famous Explorers in Africa – Travel in Africa
Benanav, Michael
Lyons 2006
The author followed a camel caravan across the Sahara desert to the salt quarries of Taoudenni, and back.
See the Menu at the top of every page for Directories of Free Online Fiction and NonFiction Books, Magazines, and more, on 400 pages like this at Century Past
Butcher, Tim
Norton 2011
Butcher used Greene's little-known 1935 travel book, Journey Without Maps, as his guide on the 350-mile trek from Freetown, on the coast of Sierra Leone, to the coast of Liberia.
Campbell, James T.
Penguin 2006
"From the repatriation of former slaves in the early years of the U.S. to the recent heritage tourism featuring Goree Island and other slave-trading sites, Campbell provides an artful reconstruction of the often bittersweet experience of return and reunion." -NY Times Book Review.
Grant, Richard
Abacus 2013
"The Malagarasi River in Tanzania had not been fully traveled by either westerners or Africans. Grant set out to do so. But his adventures on the river – disease and disappointment, danger from crocs, hippos and bandits – bacame part of his larger story about what Africa is and how to make sense of it. Dyspeptic, disturbing and brilliantly realized, Grant's account of Africa is literally unforgettable." – Kirkus Reviews.
Jeal, Tim
Yale University 2011
Nothing obsessed explorers of the mid-nineteenth century more than the quest to discover the source of the White Nile. It was the planet's most elusive secret, the prize coveted above all others. Between 1856 and 1876, six larger-than-life men and one extraordinary woman accepted the challenge. Jeal weaves the story with authentic new detail—and examines the tragic unintended legacy of the Nile search that still casts a long shadow over the people of Uganda and Sudan.
Langewiesche, William
Pantheon 1996
William Langewiesche came to the Sahara to see it as its inhabitants do, riding its public transport, braving its natural and human dangers, depending on its sparse sustenance and suspect hospitality. From his journey, which took him across the desert's hyper-arid core from Algiers to Dakar, he has crafted a contemporary classic of travel writing.
Murphy, Dervla
Overlook 2001
"This three-part journey of more than 6000 miles (before, during, and after the elections of 1994) took Murphy through all nine provinces of the new South Africa. She stayed in remote impoverished ex-'homeland' villages, the luxurious homes of rich whites and the simple homes of poor whites. This book places the complex and apparently insoluble problems of South Africa in a new light, and exhibits the great love she and the people she met share for the country." -Publisher
Dervla Murphy has written more than twenty books recounting her adventures all over the world on foot, mule, bicycle, and just about every other conveyance imaginable.
Rotberg, Robert I., ed.
Harvard 1974
Chapters by various authors on Heinrich Barth, David Livingstone, Richard Burton, John Hanning Speke, Samuel White Baker, Gerhard Rohlfs, Henry Morton Stanley, Verney Lovett Cameron and Joseph Thomson.
Shah, Tahir
Arcade 2003
King Solomon, the Bible's wisest king, possessed extraordinary wealth. He built a temple in Jerusalem that was purportedly covered in gold. Intrigued by a map he finds in a shop near the site of that temple, Tahir Shah sets out to find the wise king's gold mines. A multitude of clues points him across the Red Sea to Ethiopia, the land of the Queen of Sheba. This is not just a travel book, it is a rollicking adventure that keeps you glued to the page, as much as H. Rider Haggard's classic novel, King Solomon's Mines. Though Shah is always humorous, he also gives a very accurate portrait of the country, with all its hardships and contradictions.
Shipman, Pat
Morrow 2004
A portrait drawn from historical documents discusses the nineteenth-century adventurer's rescue from slavery, her education under and marriage to English adventurer Sam Baker, and her life in the uncharted interior of Africa. "To the Heart of the Nile is an unforgettable portrait of an unforgettable woman: a story of discovery, bravery, determination, and love, meticulously reconstructed through journals, documents, and private papers, and told in the inimitable narrative style that has already won Pat Shipman resounding international acclaim." -Publisher.
Theroux, Paul
Houghton Mifflin 2003
The author recounts his odyssey down the length of Africa, from Cairo to South Africa, describing the bad food, many delays, discomforts, and dangers of his trip, along with the people and places of the real Africa.
Vintage Books on Exploration and Travel in Africa
VINTAGE BOOKS – Famous Explorers in Africa – Travel in Africa
Akely, Delia J.
MacMillan 1930
Contents: Our Primitive Neighbors – Apes and Mondeys – Elephants in the Fog – Congo Resthouses – Crocodiles – Flamingos of Lake Hannington – In Quest of the Pygmies – Jungle Rescue. Zoology–Africa. Hunting–Africa. Africa–Description and travel. Africa–Social life and customs.
Author: Delia Julia Akeley, commonly known by her nickname, Mickie, was an American explorer. She was born in Beaver Dam, Wisconsin, a daughter of Irish immigrants. -Wikipedia.
Bindloss, Harold
Edinburgh: Blackwood 1898
Harold Edward Bindloss was an English novelist who wrote many adventure novels set in western Canada.
by Major Denham, Captain Clapperton, and the late Doctor Oudney, extending across the Great Desert to the tenth degree of northern latitude, and from Kouka in Bornou, to Sackatoo, the capital of the Fellatah Empire
Denham, Dixon and Clapperton, Hugh
John Murray 1826
Dixon Denham was an English soldier, explorer of West Central Africa, and ultimately Governor of Sierra Leone. Bain Hugh Clapperton was a Scottish naval officer and explorer of West and Central Africa. Walter Oudney was a Scottish physician, budding naturalist, and briefly an African explorer. -Wikipedia.
Kingsley, Mary H.
MacMillan 1897
Mary Henrietta Kingsley was an English ethnographer, scientific writer, and explorer whose travels throughout West Africa and resulting work helped shape European perceptions of African cultures and British imperialism. -Wikipedia.
Livingstone, David and Charles
London: Murray 1865
David Livingstone was a Scottish physician, Congregationalist, and pioneer Christian missionary with the London Missionary Society, an explorer in Africa, and one of the most popular British heroes of the late 19th-century Victorian era. -Wikipedia.
Livingstone, David, M.D.
London: Murray 1861
PDF book by Africa explorer.
Visit the Home page of our Century Past Free Online Library
to which is added a chapter on native musical instruments, by Cpt. C. R. Day
Mockler-Ferryman, A. F., Cpt.
London: Philip 1892
Its Journeyings and Adventures among the Native Tribes of Eastern Equatorial Africa, the Gallas, Massais, Wasukuma, etc. etc. on the Lake Baringo and the Victoria Nyanza
Peters, Carl
London: Ward, Lock 1891
Carl Peters was a German colonial ruler, explorer, politician, and author, and a major promoter of the establishment of the German colony of East Africa. -Wikipedia.
Speke, John Hanning
Blackwood 1863
First-hand account of the grueling expedition in East Africa by Speke and Richard Burton that made them famous.
John Hanning Speke was an English explorer and officer in the British Indian Army who made three exploratory expeditions to Africa. He is most associated with the search for the source of the Nile and was the first European to reach Lake Victoria. -Wikipedia.
Being the narrative of the Royal Geographical Society's expedition to Mount Kenia and Lake Victoria Nyanza, 1883-1884
Thomson, Joseph
London: Sampson Low 1887
Joseph Thomson was a Scottish geologist and explorer who played an important part in the "Scramble for Africa" [Colonization of much of Africa in the late 19th Century by several European countries]. Thomson's gazelle and Thomson's Falls, Nyahururu, are named after him. -Wikipedia.
See our collection of Travel Books & Guides for destinations worldwide.