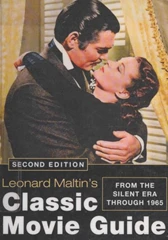 Hundreds of filmmaking books pdf free download. Cinematography, history of cinema books pdf, movie history books pdf. Recommended titles.
Also see our webpages with:
Books on Theater – Books on Dance

Book Collections on Filmmaking and Movie History
Folkscanomy
Internet Archive
Collection of about 135 books related to Film and Cinema, free and online, at the Internet Archive, assembled by Folkscanomy. Some books: Encyclopedia of Film, Hollywood's West: the American frontier in film, TV & history, New Guide to Italian Cinema, Crime Films, The International Movie Industry, Designing and Regulating Brutality in Hollywood Cinema 1930-1968, Australian Cinema after Mabo, The Films of Clint Eastwood, Three Philosophical Filmmakers: Hitchcock Welles Renoir, Documentary Filmmakers Speak, History of Film Music, Big Picture Magazine, many more.
See the Menu at the top of every page for Directories of Free Online Fiction and NonFiction Books, Magazines, and more, on 400 pages like this at Century Past
Cinema films books free from the Internet Archive. Some books: Encyclopedia of Movie Awards, the American Gangster/Crime Film, VideoHound's DVD Guide, Hollywood Creative Directory, Comedy Movies: illustrated reviews of the classic films, Film Producers studios agents and casting directors guide, Film Review (annual volumes), Film Lighting: talks with Hollywood's cinematographers and gaffers, Essential Guide to Bollywood, Film Composers Guide, Transamerica shooting script, many more.
See our Movies, TV, & Radio magazines
Free books on Motion Pictures Production & Direction. Be patient while the page loads. Some books: European Cinema: an introduction, the Language of Cinema, Encyclopedia of British Film, The Total Film-maker, A History of Film, Complete Guide to Film Scoring, The Producers, Film & Television in Education, Eastern Europe: an illustrated guide, Hong Kong Action Cinema, Australian Film: a bibliography, Survey of World Cinema, The Technique of Film Editing, The Film Experience: elements of motion picture art, The Movies as History, many more. Motion picture producers and directors.
See our Acting & Performing Arts books
Free books on the history of motion pictures. Some books: History of Film, History of World Cinema, Short History of the Movies, A Pictorial History of the Movie Villain, Cinema Year by Year 1894-200, Interpreting Films, 100 Best Movies You've Never Seen, The Birth of the Movies, Introduction to the Art of the Movies, The Filmviewer's Handbook, The Rough Guide to 21st Century Cinema, Movies of Alfred Hitchcock, Thriller Movies, many more.
See our Britannica Encyclopedia pdf
Free books on Cinematography. Some books: Photographic Theory for the Motion Picture, The Movie Maker's Handbook, Home Movies Made Easy, How to Shoot a Movie Story, Shooting in the Wild, Creative Film-Making, Handbook of Basic Motion Picture Techniques, The Animation Handbook, Digital Cinematography, Special Effects in the Movies, Adobe After Effects, The Animation Bible, Film Production, American Cinematographer Manual, Basic Grip Book, A Technological History of Motion Pictures and TV, many more.
Free books on Movie Producers and Directors. Some books: The Moviemakers, Illustrated Who's Who of Hollywood Directors, The Directors in their own words, South American Cinema Dictionary of Film Makers, Women Filmmakers of the African and Asian Diaspora, The Films of Peter Weir, Independent Women Directors, Inner Views: ten Canadian film-makers, Fifty Contemporary Filmmakers, Growing up in Hollywood, many more.
Suggested Books on Filmmaking and the Movie Industry
CORE BOOKS – Motion Pictures, Filmmaking – Free Books about Movies PDF
Armstrong, Richard, et al
Rough Guides 2007
See the Menu at the top of every page for Directories of Free Online Fiction and NonFiction Books, Magazines, and more, on 400 pages like this at Century Past
Ascher, Steven and Pincus, Edward
Penguin 2012
The authoritative guide to producing, directing, shooting, editing, and distributing your video or film. Whether you aspire to be a great filmmaker yourself or are looking for movie gifts, this comprehensive guide to filmmaking is the first step in turning a hobby into a career.
Auiler, Dan
St. Martin's 1998
Writing with the full cooperation of the director's family, many crew members, and the film's restoration team, film historian Dan Auiler offers an in-depth re-creation of the making of Hitchcock's signature thriller. Through an extensive review of early script drafts, detailed interviews with the participants, and many archival materials, Auiler leads us down the winding path that brought this spellbinding and desperately romantic film to the screen. Scores of production notes, sketches, and storyboards – some in Hitchcock's own hand – are included, along with a generous array of stills from the film and its restoration.
Austerlitz, Saul
Chicago Review 2010
30 chapters and 100 essays follow the connections that link Mae West to Marilyn Monroe and W. C. Fields to Will Ferrell. Offering unvarnished insight into comedians and directors such as Buster Keaton, Christopher Guest, Eddie Murphy, and Ben Stiller, this eye-opening, entertaining, and enlightening tour encompasses the masterpieces, the box-office smashes, and all the little-known gems in between. Laurel and Hardy, Marilyn Monroe, Peter Sellers, Mel Brooks, Richard Pryor, Steve Martin, and the Coen Brothers are among others profiled, while a list of the top-100 American film comedies is also included.
Ballinger, Alexander & Graydon, Danny
Rough Guides 2007
From early masterpieces like Double Indemnity and Kiss Me Deadly through to neo-noir classics such as Chinatown and LA Confidential, this book highlights all the groundbreaking noir movies. There are profiles of legendary performers such as Humphrey Bogart and Barbara Stanwyck, great directors like Fritz Lang plus key cinematographers, composers and designers. Complete with website listings and books for further reading.
Biskind, Peter
Simon & Schuster 2011
In 1969, a low-budget biker movie, Easy Rider, shocked Hollywood with its stunning success. An unabashed celebration of sex, drugs, and rock 'n' roll (onscreen and off), Easy Rider heralded a heady decade in which a rebellious wave of talented young filmmakers invigorated the movie industry. In Easy Riders, Raging Bulls, Peter Biskind takes us on the wild ride that was Hollywood in the '70s, an era that produced such modern classics as The Godfather, Chinatown, Shampoo, Nashville, Taxi Driver, and Jaws.
Bogle, Donald
One World Ballantine 2005
Spanning sixty years, this deliciously entertaining history uncovers the audacious manner in which many blacks made a place for themselves in an industry that originally had no place for them. We discover that Black Hollywood was a place distinct from the studio-system-dominated Tinseltown–a world unto itself, with unique rules and social hierarchy. It had its own talent scouts and media, its own watering holes, elegant hotels, and fashionable nightspots, and of course its own glamorous and brilliant personalities.
Brown, Blain
Focal 2002
Presents the basics and beyond, employing clear explanations of standard practice together with substantial illustrations and diagrams to reveal the real world of film production. Recognizing that professionals know when to break the rules and when to abide by them, this book discusses many examples of fresh ideas and experiments in cinematography. Covers the entire range of the profession.
Cook, David A.
Norton 2004
Adopted at over 325 colleges and universities in its Second Edition, David A. Cook's A History of Narrative Film has established itself as a leader in its field. Throughout, A History of Narrative Film integrates film history and aesthetics with an astute analysis of the technological, social, and economic context of world cinema.
Cooper, Mark Garrett
University of Illinois 2010
Between 1912 and 1919, the Universal Film Manufacturing Company credited eleven women with directing at least 170 films, but by the mid-1920s all of these directors had left Universal and only one still worked in the film industry at all. Drawing on a range of historical and sociological approaches to studying corporate institutions, Cooper examines the relationship between institutional organization and aesthetic conventions during the formative years when women filmmakers such as Ruth Ann Baldwin, Cleo Madison, Ruth Stonehouse, Elise Jane Wilson, and Ida May Park directed films for Universal.
Dimare, Philip C., ed.
ABC-CLIO 2011
A reference text focused on the relationship between American society and movies and filmmaking in the United States from the late 19th century through the present. Beyond discussing many important American films ranging from Birth of a Nation to Star Wars to the Harry Potter film series, the essays included in the volumes explore sensitive issues in cinema related to race, class, and gender, authored by international scholars who provide unique perspectives on American cinema and history.
Dixon, Wheeler W., ed.
State University of New York 2000
Covering over 100 feature films in critical depth and detail, this reader provides an excellent introduction to American genre filmmaking since 1990. These previously unpublished essays by prominent film scholars each address a different film genre–from science fiction to romance to '90s noir–as well as the ways in which genre filmmaking as a whole has been changed by the new technologies and market forces that are shaping the future of cinema.
Dixon, Wheeler W. & Foster, Gwendolyn Audrey
Rutgers University 2008
A history of international film. Succinct yet comprehensive, A Short History of Film provides an accessible overview of the major movements, directors, studios, and genres from the 1880s to the present. More than 250 rare stills and illustrations accompany the text, bringing readers face to face with many of the key players and films that have marked the industry.
Drazin, Charles
Faber and Faber 2011
The respected film critic Charles Drazin has written what will become the definitive history of French cinema. Drazin examines France's role as the inventor of cinema and its pivotal influence over the language of cinema across the past century. Along the way, he highlights the influence of Hollywood directors such as Hitchcock, Ford, and Hawks on Truffaut's generation, as well as the impact of British directors such as Ken Loach and Mike Leigh on current filmmakers.
Dwyer, Rachel
British Film Institute 2005
Bollywood film is the national cinema of India, describing movies made in Mumbai, distributed nationally across India and with their own production, distribution and exhibition networks worldwide. This informative screen guide reflects the work of key directors, major stars and important music directors and screenplay writers. Historically important films have been included along with certain cult movies and top box office successes.
Eagan, Daniel
Continuum 2010
A reference guide to the most significant films ever made in the United States. Chosen by filmmakers and the public under the auspices of the Library of Congress, the 450 titles in the National Film Registry run the gamut from big-budget Hollywood blockbusters to landmark independent, documentary, animation and avant-garde masterpieces and experimental shorts. Unlike opinionated Top 100 and arbitrary Best Of lists, these are the real thing: groundbreaking films that make up the backbone of American cinema.
Fagen, Herb
Facts on File 2003
With more than 3,500 entries, The Encyclopedia of Westerns is a detailed and insightful survey of western films. Entries provide production details, cast and crew lists, and the release date of each film discussed, followed by a summary of the story and a critical analysis of the most significant movies covered. Also featured is an appendix listing spaghetti westerns (the genre that made Clint Eastwood a star), an overview of westerns at the Academy Awards, a look at literary sources and inspirations, and more than 100 photographs.
Field, Syd
Random House 2007
Hollywood's script guru teaches you how to write a screenplay in "the 'bible' of screenwriting". The underpinnings of successful onscreen narratives are revealed in clear and encouraging language that will remain wise and practical as long as audiences watch stories unfold visually—from hand-held devices to IMAX to virtual reality. From concept to character, from opening scene to finished script, here are fundamental guidelines to help all screenwriters—novices and Oscar-winners—hone their craft and sell their work.
Ganti, Tejaswini
Routledge 2013
In Bollywood, anthropologist and film scholar Tejaswini Ganti provides a guide to the cultural, social and political significance of Hindi cinema, outlining the history and structure of the Bombay film industry, and the development of popular Hindi filmmaking since the 1930s. Providing information and commentary on the key players in Bollywood, including directors and stars, as well as material from current filmmakers themselves, the areas covered in Bollywood include: history of Indian cinema; narrative style, main themes, and key genres of Hindi cinema; significant films, directors and stars; production and distribution of Bollywood films; interviews with actors, directors and screenwriters.
Goenka, Tula
Om 2014
Over a decade in the making, this record of conversations documents the worldview of 29 leading film directors in the world's largest film industry – from spectacular Bollywood to gritty independents to multidimensional regional cinema in the many languages of India. Tula Goenka showcases the authentic voices and vision of the filmmakers themselves, unadulterated by outside critiques, interpretations or textual analysis.
Grove, Elliot
Page One 2009
This book offers expert guidance in the principles, practice, and techniques of filmmaking. Author and filmmaker Elliot Grove introduces students to the craft of making movies by explaining simple techniques and advising on use of readily available, low-budget equipment and software.
Harris, Mark
Penguin 2015
Mark Harris gives us the untold story of how Hollywood changed World War II, and how World War II changed Hollywood, through the prism of five film directors caught up in the war: John Ford, William Wyler, John Huston, Frank Capra, and George Stevens. Following Pearl Harbor, Hollywood had the chance to prove its critics wrong and did so with vigor, turning its talents and its business over to the war effort to an unprecedented extent. No industry professionals played a bigger role in the war than America's most legendary directors: Ford, Wyler, Huston, Capra, and Stevens.
Harris, Mark
Penguin 2008
The epic human drama behind the making of the five movies nominated for Best Picture in 1967-Guess Who's Coming to Dinner, The Graduate, In the Heat of the Night, Doctor Doolittle, and Bonnie and Clyde-and through them, the larger story of the cultural revolution that transformed Hollywood, and America, forever.
Jha, Subhash K., and Bachchan, Amitabh
Lustre 2005
This book picks 200 of the best Hindi films ever produced and catalogues them. Densely packed and visually appealing, the guide is written in a reader-friendly, accessible style to enable even those not familiar with Hindi to see and understand popular Bollywood films. Entries are arranged genre-wise as drama, comedy and romance, among other categories.
Juluri, Vamsee
Penguin India 2013
Charts the evolution of Indian cinema from its mythological films in the early twentieth century to its world-class gangster and terrorist melodramas of today. In doing so, the book investigates why and how our films have become so deeply embedded in the nation's popular imagination. Vamsee Juluri posits cinema as the voice of the nation and examines how it has shaped our understanding of our place in the world.
Kurosawa, Akira
Knopf 1982
"A first rate book and a joy to read…. It's doubtful that a complete understanding of the director's artistry can be obtained without reading this book…. Also indispensable for budding directors are the addenda, in which Kurosawa lays out his beliefs on the primacy of a good script, on scriptwriting as an essential tool for directors, on directing actors, on camera placement, and on the value of steeping oneself in literature, from great novels to detective fiction."–Variety.
Lane, Anthony
Knopf 2002
For ten years, Anthony Lane has delighted New Yorker readers with his film reviews, book reviews, and profiles that range from Buster Keaton to Vladimir Nabokov to Ernest Shackleton. Nobody's Perfect is an unforgettable collection of Lane's trademark wit, satire, and insight that will satisfy both the long addicted and the not so familiar.
LoBrutto, Vincent
ABC-CLIO 2005
Provides an enjoyable and accessible education in the art of cinema: using 50 landmark films spanning the history of the medium, LoBrutto illustrates such important concepts as editing, production design, cinematography, sound, screen acting, narrative structure, and various genres, nationalities, and film eras. Each concept is illustrated by the selection of a film that epitomizes its use. Becoming Film Literate offers a crash course in cinema, one designed to give even the novice reader a solid introduction to this complex and multifaceted medium.
Lumet, Sidney
Vintage 1996
"Invaluable…. I am sometimes asked if there is one book a filmgoer could read to learn more about how movies are made and what to look for while watching them. This is the book." —Roger Ebert, The New York Times Book Review. Sidney Lumet, one of our most consistently acclaimed directors, gives us both a professional memoir and a definitive guide to the art, craft, and business of the motion picture.
Maltin, Leonard
Plume 1993-2015
Annual editions from 1993 to 2015, not complete. Also special editions for some genres.
Mamet, David
Penguin 1992
Calling on his unique perspective as playwright, screenwriter, and director of his own critically acclaimed movies like House of Games, State and Main, and Things Change, David Mamet illuminates how a film comes to be. He looks at every aspect of directing—from script to cutting room—to show the many tasks directors undertake in reaching their prime objective: presenting a story that will be understood by the audience and has the power to be both surprising and inevitable at the same time.
Mayer, Geoff
Greenwood 2003
An invaluable guide to the nation's cinematic output, including entries on major British actors, directors, and films from 1929 through the present day. The volume also highlights both major cycles such as the Gainsborough melodrama, the Ealing comedy, and the British new wave; as well as less well-defined cycles including the vein of dark melodramas that characterized the British cinema from 1945 to 1950. Such figures as Alfred Hitchcock, David Lean, and Dirk Bogarde are covered in detail, as well as Christopher Lee, Roy Ward Baker, Ray Winstone, and other long-serving but less well-known artists.
McKee, Robert
HarperCollins 2010
Story reveals the award-winning methods of the man universally regarded as the world's premier screenwriting teacher. His Story Structure seminar is the ultimate class for screenwriters and filmmakers, playing to packed auditoriums across the world and boasting more than 35,000 graduates. Story is about form, not formula. Employing examples from more than 100 films, McKee imparts a philosophy that reaches beyond rigid rules to identify the more elusive components that distinguish quality stories from the rest of the pack.
Muller, Eddie
Titan 1998
Osborne, Robert
Abbeville Press 2008
Robert Osborne takes readers on a star-studded journey through the best of film, illustrated with pictures and stills from the Academy's archives. Throughout the book, vivid color and black-and-white photographs bring the films and ceremonies to life. Over 700 celebrity and movie stills are included, as is the official key-art poster for each year's Best Picture winner. It details the accomplishments, trends, developments, and events that occurred during each ten-year period, both within the Academy and the film industry as a whole. This encyclopedic resource also provides a year-by-year glimpse of the Award ceremonies, including the award nominees and winners in each category and memorable moments of the evening's events.
Parkinson, David
Rough Guides 2007
The perfect companion to cinema's most spectacular genre, The Rough Guide to Film Musicals reveals how an escapist entertainment became Hollywood's most ingenious art form. From such enduring classics as Singin' In The Rain and West Side Story to recent successes like Evita and Chicago, this book reviews 50 essential musicals, including several forgotten gems. There are profiles of musical icons such as Fred Astaire, Judy Garland and George Gershwin and details of musicals from around the world. Complete with a list of the best soundtracks, websites and books for further reading.
Polish, Mark et al
Harcourt 2005
A practical guide to writing, shooting, editing, scoring, promoting, and distributing short and feature films. The authors have packed this book with star-studded, often hilarious tales from their own experiences–as well as helpful insider photos. This is an indispensable resource for anyone interested in filmmaking.
Reich, John
Open SUNY 2017
This textbook contains eight chapters of the major areas of film construction and production. The discussion covers theme, genre, narrative structure, character portrayal, story, plot, directing style, cinematography, and editing. Important terminology is defined and types of analysis are discussed and demonstrated. An extended example of how a movie description reflects the setting, narrative structure, or directing style is used throughout the book to illustrate building blocks of each theme.
Reilly, Tom
Thomas Dunne 2009
Film production veteran Tom Reilly has worked on the sets of critically praised films and commercial blockbusters for more than three decades. In The Big Picture, he explores the art and the craft of filmmaking from the vantage point of someone actually running the movie set. Using examples unlike any of those in other books on film, Reilly exposes not only the power and the personalities, but the secrets of the pros.
Rodriguez, Robert
Penguin 1996
Famed independent screenwriter and director Robert Rodriguez (Sin City, Once Upon a Time in Mexico, Spy Kids, Machete) discloses all the unique strategies and original techniques he used to make his remarkable debut film El Mariachi on a shoestring budget. This is both one man's remarkable story and an essential guide for anyone who has a celluloid story to tell and the dreams and determination to see it through.
Sharman, Russell Leigh
University of Arkansas 2020
"This is an extremely comprehensive book for an introductory to film class. The first half of the book is entitled "An Introduction to Cinema," and it covers a short history and also discusses how one should watch a film, but also has chapters on Mise-en-scene, narrative, cinematography, editing, sound, and acting. The second half of the book covers representation of African Americans and women in film, each having its own chapter." – Review.
Siegel, Scott and Siegel, Barbara
Facts on File 1990
Sklar, Robert
Harry N. Abrams 2002
This authoritative volume is a readable, illustrated history of motion pictures from pre-cinema to the present day, written from a global perspective. It covers the technological and stylistic developments of movies in the rich context of culture, politics, society and other arts.
Slide, Anthony
Scarecrow 1998 Dewey Dec. 384
It is not a who's who of the industry, but rather a what's what: a dictionary of producing and releasing companies, technical innovations, industry terms, studios, genres, color systems, institutions and organizations, etc.
Snyder, Blake
Weise 2005
The best seller, for over 15 years, that's been used by screenwriters around the world! Blake Snyder tells all in this fast, funny and candid look inside the movie business. "Save the Cat" is just one of many ironclad rules for making your ideas more marketable and your script more satisfying. This ultimate insider's guide reveals the secrets that none dare admit, told by a showbiz veteran who's proven that you can sell your script if you can save the cat.
Stubbs, Liz and Rodriguez, Richard
Allworth 2000
The high-spirited, freewheeling ins and outs of the sizzling independent film scene are fully documented in this compelling collection of interviews with the industry's brightest young directors and producers. Part how-to guide and part riveting expose, it discusses training, financing, preproduction, shooting, postproduction, festivals, and distribution. Every page offers budding artists keen insights that are vital to success in a field that's tough to crack.
Tallerico, Brian and others, eds.
Gale Group
Annual Editions from 1982 to 2016, not complete.
Thomson, David
Vintage 2006
Acclaimed critic David Thomson masterfully evokes the history of America's love affair with the movies and the tangled history of Hollywood in The Whole Equation. Thomson takes us from D.W. Griffith, Charlie Chaplin, and the first movies of mass appeal to Louis B. Mayer, who understood what movies meant to America–and reaped the profits. From Capra to Kidman and Hitchcock to Nicholson, Thomson examines the passion, vanity, calculation and gossip of Hollywood and the films it has given us.
Turkel, Studs
New Press 1999
"Telling portraits of a wide range of artists in conversation with a passionately involved, prodigiously well prepared interlocutor." Booklist.
Varia, Kush
Columbia University 2012
surveys this style of filmmaking from its origins in colonial times to the present, tracing its impact on both the Indian and global imagination. Chapters explore the history and workings of the industry, the narratives and aesthetics of its films, varieties within the genre, the cultural connotations of specific characters, its larger-than-life stars, and its hybrid and surprising fan cultures. Readings of popular and widely available films illustrate the importance of the cinema's conventions, which range from romantic clichés to a constant negotiation between tradition and modernity.
Winter, Jessica
Rough Guides 2006
The essential companion for anyone interested in American Independent, low-budget and maverick filmmaking. The book looks at the deep-reaching history of American 'indie' cinema in all its guises, from its earliest incarnations in the 60s and 70s to the growth of indie avatars (Sundance & Miramax) and even considers where it is today. It explores the definitions of 'independent' film in terms of both aesthetics and means of production and comes complete with a canon of the 50 greatest American 'Indie' films of all time.
Zinoman, Jason
Penguin 2011
Tells the unlikely story of how directors like Wes Craven, Roman Polanski, and John Carpenter revolutionized the genre in the 1970s, plumbing their deepest anxieties to bring a gritty realism and political edge to their craft. From Rosemary's Baby to Halloween, the films they unleashed on the world created a template for horror that has been relentlessly imitated but rarely matched.