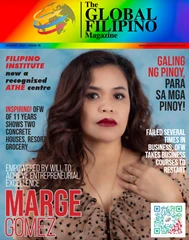 Free English language magazines for Asians and Asian-Americans. Many of interest to Asians living overseas. East Asia, South Asia, Pacific.
See 'Magazines' in the top menu to find our other categories. 500+ free online magazines for all interests, with thousands of back issues.
Looking for free reading material that caters to your Asian interests? Check out the plethora of online magazines available in PDF format! From fashion and lifestyle to news and current events, there's something for everyone. Plus, these magazines are perfect for Asians living overseas who want to stay connected to their culture and community.
Asian Avenue
Denver, Colorado: Asian Avenue
"Our mission at Asian Avenue magazine is to build bridges of awareness, knowledge, and understanding between the diverse Asian Pacific American (APA) communities and the general public through cultural insights, pop culture, news, and information. We are the only English-printed publication in Colorado focused on the APA community and culture." – Website. Asian Avenue magazine.
See the Menu at the top of every page for Directories of Free Online Fiction and NonFiction Books, Magazines, and more, on 400 pages like this at Century Past
Filipino Journal Manitoba – Magazines for Asians
Winnipeg, Canada: Filipino Journal
News and events for the Filipino community of Manitoba.
See our Books about Korean history pdf
Global Filipino
Dubai, UAE: Global Filipino
"The Global Filipino Magazine is a unique community magazine published in Dubai, United Arab Emirates, and is devoted to uplift every Filipino soul abroad who are also known as the 'Global Filipinos.' We share stories of Filipino expats across the globe and other topics that interest the international Filipino community. " – Website
See our Asia Travel & Exploration books
Hi India – Magazines for Asians
Chicago, Illinois: Indian Media Group
"Each week, hi INDiA offers its readers a wide variety of reading material, covering a plethora of subjects ranging from human interest stories, local news, and politics, to sports, fashion and Indian film news. With a network of journalists, photographers and contributors both in India and U.S.A., hi INDiA is the news source for everything that matters to South Asians living abroad." – Website.
See our Free Books on Asia PDF
See our Newspapers from Asia & the Pacific
Websites of More Asian Interest Magazines – Magazines for Asians
Free online versions of these Asian Interest magazines are not available, but their websites feature articles of interest.