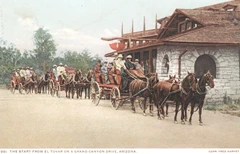 Vintage picture postcards, old U.S. postcards. Antique postcards from all U.S. states, Germany, Cuba, and World War I. Free online.
Sorry; No. 3 disappeared. Maybe you would like our Historic Photo Collections instead.
See our Art History PDF
You may also like to see our collection of hundreds of history articles, and more digital collections, at Century Past History Resources.