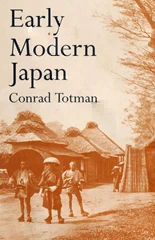 Japan history summary. Economic history of Japan. Download or read online free nonfiction books about Japan; modern and feudal.
See our Guide for Finding History Books on Century Past
'Book Collections' and 'Vintage Books' are at the bottom.
CORE BOOKS – History of Japan Books PDF – Japan History Summary
Beasley, William G.
Praeger 1963
Covers the history of Japan from the early 19th century to the post-WW2 period, with emphasis on social and economic as well as political factors. W.G. Beasley was a professor of history at the University of London and published several books on Japan. Free nonfiction books about Japan.
See the Menu at the top of every page for Directories of Free Online Fiction and NonFiction Books, Magazines, and more, on 400 pages like this at Century Past
Beasley, William G.
Univ. of California 1977
A conference at Oxford in 1973 of scholars of Japan led to this disparate collection of 14 papers, ranging in chronology from an account of the Civil War of 1868 to the March 9, 1945 air raid on Tokyo. Japan history pdf.
Bix, Herbert P.
Perennial 2001
Winner of the Pulitzer Prize. "In this groundbreaking biography of the Japanese emperor Hirohito, Herbert P. Bix offers the first complete, unvarnished look at the enigmatic leader whose sixty-three-year reign ushered Japan into the modern world. … Supported by a vast array of previously untapped primary documents, Hirohito and the Making of Modern Japan is perhaps most illuminating in lifting the veil on the mythology surrounding the emperor's impact on the world stage. Focusing closely on Hirohito's interactions with his advisers and successive Japanese governments, Bix sheds new light on the causes of the China War in 1937 and the start of the Asia-Pacific War in 1941." – Publisher. Japanese history books free online. Japan history pdf.
Bowring, Richard, ed.
Cambridge Univ. 1993
This volume is divided "into 8 categories: Geography, history, language, thought and religion, arts and crafts, society, politics, and economy. Each of these categories is further divided into 7-11 subjects that deal with numerous topics, such as the physical structure of the country, climate, education, family, judicial system, cinema, products, foreign policy, and important historical figures." – Amer Ref Books An. Free nonfiction books about Japan. Japanese history books free online.
Boyle, John Hunter
Harcourt Brace Jovanovich 1993
The author, who lived in Japan for five years as a soldier, government employee, Fulbright scholar, translator, and editor, surveys the history by examining the setting, Japanese society and culture. Free nonfiction books about Japan. Japanese history books free online.
Buruma, Ian
Modern Library 2003
"In a single short book as elegant as it is wise, Ian Buruma makes sense of the most fateful span of Japan's history, the period that saw as dramatic a transformation as any country has ever known. In the course of little more than a hundred years from the day Commodore Matthew Perry arrived in his black ships, this insular, preindustrial realm mutated into an expansive military dictatorship that essentially supplanted the British, French, Dutch, and American empires in Asia before plunging to utter ruin, eventually emerging under American tutelage as a pseudo-Western-style democracy and economic dynamo. If one book is to be read in order to understand why the Japanese seem so impossibly strange to many Americans, Inventing Japan is surely it." -Publisher. Japanese history books free online. Free nonfiction books about Japan.
De Bary, William T. et al., eds.
Columbia Univ. 2001
"Sources of Japanese Tradition is a best-selling classic, unrivaled for its wide selection of source readings on history, society, politics, education, philosophy, and religion in the Land of the Rising Sun. In this long-awaited second edition, the editors have revised or retranslated most of the texts in the original 1958 edition, and added a great many selections not included or translated before. They have also restructured volume 1 to span the period from the early Japanese chronicles to the end of the sixteenth century. New additions include: – readings on early and medieval Shinto and on the tea ceremony, – readings on state Buddhism and Chinese political thought influential in Japan, and – sections on women's education, medieval innovations in the uses of history, and laws and precepts of the medieval warrior houses. Together, the selections shed light on the development of Japanese civilization in its own terms, without reference to Western parallels, and will continue to assist generations of students and lay readers in understanding Japanese culture." -Publisher. Japanese history books free download pdf. Japan history pdf.
Hane, Mikiso
Westview 2001
"Mikiso Hane presents the essential facts of modern Japanese history. He integrates political events with the cultural and economic activities of each period and is particularly sensitive to the conditions of life in all strata of the population." -Publisher. Japanese history books free online.
Henshall, Kenneth G.
St. Martin's 2001
Japan "is now not only an economic superpower, but also a technological and cultural superpower. True miracles have no explanation: Japan's 'miracles' do. The nation's success lies in deeply ingrained historical values, such as a pragmatic determination to succeed… Covering the full sweep of Japanese history, from ancient to contemporary, this book explores Japan's enormous impact on the modern world, and how vital it is to examine the past and culture of the country in order to full understand its achievements and responses." – Publisher.
Jansen, Marius B.
Belknap 2000
"Magisterial in vision, sweeping in scope, this monumental work presents a seamless account of Japanese society during the modern era, from 1600 to the present. A distillation of more than fifty years' engagement with Japan and its history, it is the crowning work of our leading interpreter of the modern Japanese experience." -Publisher. "Jansen has produced what is sure to become the standard narrative history of modern Japan … In every way this is a remarkable book. And no reference collection on Japan can pretend to be complete without it." – Choice. Japan history summary. Free nonfiction books about Japan.
Maki, John M.
Praeger 1962
The development of democracy in Japan from 1945 to the late 1950's. Japan history summary.
McClain, James L. et al., eds.
Cornell Univ. 1994
"Edo and Paris marks a watershed in Western-language historical scholarship on Japan…From within the comparative thematic framework the editors have provided, the reworkings of our understanding of Paris may help us rewrite history (and histories) from more inclusive perspectives." -Eighteenth-Century Studies. Japan history summary.
McClain, James L.
Norton 2002
"An authoritative, comprehensive, up-to-date modern history of Japan. In a brilliant history of Japan drawn from the top down and the bottom up, one of our best young historians conveys the turbulent political, economic, and social change that over four centuries positioned Japan as a modern world power. James McClain's compelling narrative conveys the impact of towering historical figures such as Ieyasu, the architect of the Tokugawa state, and the experiences of the Japanese everyman farmers, soldiers, women whose struggles built a strong and prosperous nation. Not simply a success story, McClain's history traces the advances and reversals that marked Japan's path from a land ruled by lords and a warrior class to a modern parliamentary democracy, and from a small isolationist nation to a worldwide political and economic giant. McClain seasons his history with samplings of Japanese culture, from the exquisite haiku of Basho to the Nobel Prize-winning novelist Oe Kenzaburo. 70 b/w illustrations, 15 maps." -Publisher. Japan history summary.
McClain, James L. et al., eds.
Cornell Univ. 1999
"Social and political life in early modern Japan revolved around three cities: the emperor's city of Kyoto, the shogun's city of Edo and the commercial centre of Osaka. This volume explores the merchants' capital, Osaka, during the Tokugawa era from 1600 to 1800. The contributors explore topics including the early growth and development of the city, the geography of wealth and power in the 17th century, political dissidence, the theatre, gang violence, and Osaka's religious and intellectual life." – Publisher. Japan history summary.
Perez, Louis G.
Greenwood 1998
This history covers prehistoric and early feudal Japan to the 21st century. Cultural aspects examined include theater and cinema, marriage customs, and youth culture as well as the women's movement and political scandals. " With it's essential chronology, term glossary, and premier list, the volume serves as both engaging read and quick reference." –Libr J. Japan history summary.
Reischauer, Edwin O.
Harvard Univ. 1995
"A classic, short history of Japan, this book has been brought up-to-date by Marius Jansen, now our most distinguished interpreter of Japanese history. Jansen gives a lucid account and analysis of the events that have rocked Japan since 1990, taking the story through the election of Murayama as prime minister." -Publisher. Japan history summary.
Reischauer, Edwin O.
Knopf 1970
A history of the Japanese people from their origins to the present examines their civilization, cultural heritage, militarism, and economy. Japan history summary.
Smith Patrick L.
Pantheon 1997
Winner of the Overseas Press Club Award for the best book on Foreign Affairs. A New York Times Notable Book of the year.
"In this award-winning book, Smith offers a groundbreaking framework for understanding the Japan of the next millennium. This time, Smith asserts, Japan's transformation is one of consciousness–a reconception by the Japanese of their country and themselves. Drawing on the voices of Japanese artists, educators, leaders, and ordinary citizens, Smith reveals a "hidden history" that challenges the West's focus on Japan as a successfully modernized country. And it is through this unacknowledged history that he shows why the Japanese live in a dysfunctional system that marginalizes women, dissidents, and indigenous peoples; why the "corporate warrior" is a myth; and why the presence of 47,000 American troops persists as a holdover from a previous era." -Publisher. Japan history summary.
Storry, Richard
Penguin 1982
"This history begins by describing the historical background to Japan's emergence as a modern state in the 1860s. It then discusses in detail the stages of Japan's advance as a world power up to the tragedy of the Pacific War. This struggle and its aftermath – the Occupation – are vividly described and analyzed. The last chapter, bringing the account up to the 1960s, is a fascinating study of the Japan that came into being following the San Francisco Peace Treaty of 1951.' – Publisher. Japan history summary.
Totman, Conrad D.
Univ. of California 1995
"This thoughtfully organized survey of Japan's early modern period (1568-1868) is a remarkable blend of political, economic, intellectual, literary, and cultural history. The only truly comprehensive study in English of the Tokugawa period, it also introduces a new ecological perspective, covering natural disasters, resource use, demographics, and river control." -Publisher. Japan history summary.
See our History of Asia pdf book collection
See our page of free Travel Books for Countries, and U.S. States & Cities.

BOOK COLLECTION – What is Japan's History?
Free online pdf books on the History of Japan. Be patient as the page loads. Some books: The History of Japan, Modern History of Japan, Traveller's History of Japan, Social and Economic History of Japan, History of Japan 1615-1867, The Arts of Japan: an illustrated history, A Brief Diplomatic History of Modern Japan, A History of Japan to 1334, History of Japan from Stone Age to Superpower, Modern Japan: a social history since 1868, History of Japan 1334-1615, History of Pre-Meiji Commerce in Japan, Japan Before Perry: a short history, Hirohito: Emperor of Japan, The Lords of Japan, The Fall of Japan, Modern History of Japan from Tokugawa Times to the Present. Many more free pdf books on the History of Japan. Japan history summary.
See our Asian Interest magazines
VINTAGE BOOKS – Japanese History Books Free Download PDF
Gubbins, J. H.
Seeley, Service 1922
"an account of the progress of Japan from pre-feudal days to constitutional government and the position of a great power; with chapters on religion, the complex family system, education [etc.]" -subtitle. Japan history summary.
Gubbins, John H.
Clarendon 1911
Contents: The conditions existing in Japan when the first treaty was negotiated.–The establishment of treaty relations with foreign powers.–Japanese internal affairs, 1853-63.–The fall of the Shogunate.–The abolitian of feudalism.–Conclusion.–Appendixes [24 treaties, conventions, etc.] Japan history summary.
– Volume 2 – Japan History Summary
Knapp, Arthur May
Page 1900
Contents Vol 1: – The Crusoe of nations – Yamato Damashi – the people under feudalism – feudal commerce – the Japanese outcast – a patriotic cult – religious invasions. Contents Vol 2: – the colloquial – the written language – a Japanese library – temple and house – inversions and contradictions – the nation's unity – a bibliography. Japan history summary.
Satow, Ernest Mason, Sir
Seeley, Service 1921
Subtitle: "The inner history of the critical years in the evolution of Japan when the ports were opened and the monarchy restored, recorded by a diplomatist who took an active part in the events of the time, with an account of his personal experiences during that period."
"This important, illustrated text covers the tumultuous period in Japanese history when the Shogunate was abolished, ports were opened to the world and a constitutional monarchy was implemented in its stead." -Publisher. Free nonfiction books about Japan. Japan history summary.
Singleton, Esther, ed.
Dodd, Mead 1904
"I have endeavoured to present a bird's eye view of Japan, as seen by travellers and recognized authorities who have given time and study to the arts, sciences, history, ethnography, manners, customs and institutions of that country." – Preface. Contributions are grouped in six parts: The Country and the Race – History and Religion – Places and Monuments – Manners and Customs – Arts and Crafts – Modern Japan. Japan history summary.
Tyler, Sidney
Ziegler 1905
Tyler was a 'war correspondent who had previously covered the Spanish-American war and the Boer War. This account was completed while the war continued. Japan history summary.
See our world history book pdf collection