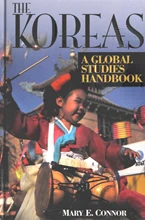 Korean War pdf. Korean history pdf. Free books on South Korea & North Korea. Free Online Book & Magazine Library
See our Guide for Finding History Books on Century Past

CORE BOOKS – Korean History PDF – Korean War PDF
'Book Collections' are at the bottom.
Breen, Michael
Dunne 2004 Dewey Dec. 951.9
In this survey of Korea's culture, the author "probes such diverse topics as the status of civil liberties, generational social strains within families, and the massive corruption that permeates Korean society. He writes with a snappy, readable style." -Booklist. Korean War PDF. Korean history pdf.
See the Menu at the top of every page for Directories of Free Online Fiction and NonFiction Books, Magazines, and more, on 400 pages like this at Century Past
Demick, Barbara
Spiegel & Grau Dewey Dec. 951.9
"A fascinating and deeply personal look at the lives of six defectors from the repressive regime of the Republic of North Korea, in which Demick … draws out details of daily life that would not otherwise be known to Western eyes because of the near complete media censorship north of the arbitrary border drawn after Japan's surrender ending WW2." -Pub Wkly. Korean War PDF. Korean history pdf.
See our Asian Interest magazines
Edwards, Paul M.
Facts on File 2006 Dewey Dec. 951.9
"Offering a wealth of information, Korean War Almanac contains a day-by-day chronology of the events and the people involved in this important war. Alphabetically arranged entries bring the period to life by vividly describing the people, types of weaponry employed, and many other interesting details relevant to this study. Nearly 70 photographs and maps illustrate the engaging text, and an extensive bibliography aids further research." – Publisher. Korean War pdf. Korean history pdf.
See our Newspapers from Asia & the Pacific
Halberstam, David
Hyperion 2007 Dewey Dec. 951.9
"Halberstam considered The Coldest Winter his most accomplished work, the culmination of forty-five years of writing about America's postwar foreign policy… He charts the disastrous path that led to the massive entry of Chinese forces near the Yalu River and that caught Douglas MacArthur and his soldiers by surprise. He provides astonishingly vivid and nuanced portraits of all the major figures–Eisenhower, Truman, Acheson, Kim, and Mao, and Generals MacArthur, Almond, and Ridgway. At the same time, Halberstam provides us with his trademark highly evocative narrative journalism, chronicling the crucial battles with reportage of the highest order." – Publisher. Korean War pdf. Korean history pdf.
See our Encyclopedia Britannica all volumes pdf
Hastings, Max
1988 Dewey Dec. 951.9
"Max Hastings, preeminent military historian, takes us back to the bloody, bitter struggle to restore South Korean independence after the Communist invasion of June 1950. Using personal accounts from interviews with more than 200 vets – including the Chinese – Hastings follows real officers and soldiers through the battles. He brilliantly captures the Cold War crisis at home – the strategies and politics of Truman, Acheson, Marshall, MacArthur, Ridgway, and Bradley – and shows what we should have learned in the war that was the prelude to Vietnam." – Publisher. Korean War pdf. Korean history pdf.
See our War Fiction PDF
Hickey, Michael
Overlook 1999 Dewey Dec. 951.9
An "analysis of both the military and political factors that caused the war and the conduct on all sides… Using declassified documents as well as regimental and personal diaries, he wades through political intrigue and military disasters and triumphs to give us a memorable account." -Libr J. Korean War pdf. Korean history pdf.
See our Asia Travel & Exploration books
Knox, Donald
Harcourt 2003 Dewey Dec. 951.9
"The Korean War, one of the most bitter and inglorious- and yet least-known – conflicts in history, is now brought powerfully to life in the words of the men who fought it. For this book, author Donald Knox interviewed hundreds of veterans of Korea, from riflemen to commanding officers. By skillfully interweaving their personal stories with battalion and regimental records, he has created a day-by-day chronicle of the first seven months of the war." – Book jacket. Korean history pdf, Korean War pdf.
See our Free PDF Books on India
Millett, Allan R.
Brassey's 2002 Dewey Dec. 951.9
"More than 36,000 American servicemen died in combat or by other causes during the Korean War. As terrible as this figure is, it pales in comparison to the war's nearly two million civilian deaths. .. the Korean War, like all others, is about the lives and deaths of individual human beings. 'Their War for Korea' tells the individual's story. .. The forty-six vignettes … catch the uniquely Korean and international flavor of this terrible war, while telling its essentially human story." – Book jacket. Korean history pdf, Korean War pdf.
See our Asia History books pdf
Oberdorfer, Don
Addison-Wesley 1997 Dewey Dec. 951.9
"Ever since Korea was first divided at the end of World War II, the tension between its northern and southern halves has riveted-and threatened to embroil — the rest of the world. In this landmark history, veteran journalist Don Oberdorfer and Korea expert Robert Carlin grippingly describe how a historically homogenous people became locked in a perpetual struggle for supremacy — and how other nations including the United States have tried, and failed, to broker a lasting peace." -Publisher. Korean history pdf. Korean War PDF.
See our self-improvement books pdf
Connor, Mary E.
ABC-CLIO 2002
The Koreas: A Global Studies Handbook tells the story of a warm and generous people who have retained their distinctive language and culture despite repeated foreign occupations, achieved a literacy rate of almost 100 percent, outscored nearly every other nation in science and math, and reshaped their devastated post-war economy into one of the four tigers of Asian economic growth. Korean history pdf. Korean War PDF.
See our books on Collectables or Collectibles
Peters, Richard and Xiaobing Li
University Press of Kentucky 2004 Dewey Dec. 951.9
"Unique in gathering war stories from veterans from all sides of the Korean War — American, South Korean, North Korean, and Chinese — this volume creates a vivid and multidimensional portrait of the three-year-long conflict told by those who experienced the ground war firsthand. Richard Peters and Xiaobing Li include a significant introduction that provides a concise history of the Korean conflict, as well as a geographical and a political backdrop for the soldiers' personal stories." -Publisher. Korean history pdf. Korean War pdf.

BOOK COLLECTIONS – Korean History PDF – Korean War PDF
Free online pdf books on History of Korea. Be patient as the page loads. Some books: North and South Korea, North Korea: the politics of unconventional wisdom, Communism in Korea, North and South Korea: opposing viewpoints, Narratives of Nation Building in Korea, The Evolution of Government and Politics in North & South Korea, The Japanese Seizure of Korea 1868-1910, Korea Under Siege 1876-1945, The Early History of Korea, Landlords, Peasants & Intellectuals in Modern Korea, The Tragic Story of How North Korea got the Bomb, A Panorama of 5,000 Years: Korean History, many more. Korean history pdf free. Korean War PDF.
See our Japanese history pdf
This collection has 63 books and documents related to Korea, mostly published from the 1880s to the 1920s. Korean history pdf.
Read old newspapers online free here at Century Past
About 500 free online books at the Internet Archive, resulting from a search for books on "Korean War". Some books: Korea: Canada's Forgotten War, The Korean War, The Inchon-Seoul Campaign, Living through the Korean War, Korean War Almanac, Korea: the first war we lost, Stories of the Korean War, MacArthur's Landing at Inchon, The Day the Chinese Attacked: Korea 1950, In Mortal Combat: Korea 1950-1953, The Bloody Road to Panmunjom, The Korean War: History and Tactics, many more books on the Korean War. Korean history pdf, Korean War pdf.