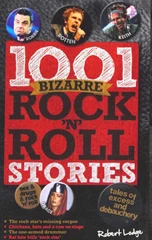 Some huge collections of books have been added to the Century Past Library; thousands of books organized by subject, published from about the 1970s to 2016. They are part of a collection of nearly 4 million books still in copyright that were put online by the Internet Archive. While the majority of the books I chose for Century Past Library are fairly serious non-fiction, we have some lighter reading too. This post should help you find novels and books on popular culture topics to enjoy.
Music Books
We have Separate Collections for Pop, Rock, Country, Women Singers, Jazz, and Rock Groups; all at Music Books

Movies and TV
Books about Actors & Actresses in Motion Pictures and TV, at Actors & Performers Books
Books about Films, Film History and Film-making at Films, Cinema Books
Books about TV Programs and TV History at Television Books

Fiction
Sci-Fi & Fantasy at Science Fiction – Fantasy & Horror
Mystery and Detective collections at Mystery & Crime
See our collection of Short Stories PDF Free
Young Adult and Juvenile Wit & Humor collections at Juvenile & Young Adult

Games
Hundreds of books at Crosswords, Sudoku, WordSearch etc.
Kids & Adults can learn a new card game or perfect your skills at Card Games
Feel free to browse through all the nonfiction subjects at the Century Past Library Subject Directory, and all the categories of fiction at our Fiction Directory. Everything on this site is free.