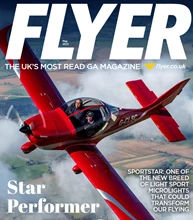 Aviation magazines online, free flying magazines, aviation news, history pdf.
See 'Magazines' in the top menu to find our other categories.

Free Flying Magazines – Aviation Magazines Online
Aviation Week & Space Technology – Aviation News Magazines
U.S.: Aviation Week Network
"Aviation Week & Space Technology, often abbreviated Aviation Week or AW&ST, is the flagship magazine of the Aviation Week Network. The weekly magazine is available in print and online, reporting on the aerospace, defense and aviation industries, with a core focus on aerospace technology. It has a reputation for its contacts inside the United States military and industry organizations." – Internet Archive. Aviation Week magazine back issues free, aviation news magazine back issues.
Flight International – Aviation Magazines Online
UK: DVV Media Group
"Flight International is a monthly magazine focused on aerospace. Published in the United Kingdom and founded in 1909 as "A Journal devoted to the Interests, Practice, and Progress of Aerial Locomotion and Transport", it is the world's oldest continuously published aviation news magazine." – Wikipedia.
See our collection of free books on aviation and space exploration
Flyer Club – Free Flying Magazines
UK: Seager
UK general aviation magazine
In Flight USA – Aviation Magazines Online
San Mateo, California: In Flight
"In Flight USA is a National General Aviation magazine and website that features aviation news and events, monthly columns, editorials, and more. Our goal is to make information about aviation and aircraft accessible to the aviation community as well as the community at large." – FB page.
NASA History Division: News & Notes – Aviation History Magazines
Washington, DC: National Aeronautics and Space Administration
A quarterly newsletter from NASA's History Division. This webpage has links to all editions since No. 1, issued in July 1965. The newsletter contains articles about the activities of the Division, about events in NASA history, and references to publications by NASA or about space exploration. Also here are links to the History Division's annual publication "NASA History Year in Review", published from 1994 to 2009.
NASA Spaceport Magazine – Aviation Magazines Online
U.S.: National Aeronautics and Space Administration
"Spaceport Magazine is a monthly NASA publication that serves Kennedy Space Center employees and the American public. The magazine's wide topic variety mirrors Kennedy's diverse spaceport operations. From launch processing to center development and employee stories, Spaceport Magazine covers it all." – Website
SA Flyer & Assorted Aviation Magazines – Free Flying Magazines
South Africa: SA Flyer
"SA Flyer Magazine, which incorporates Flightcom Magazine, is Africa's largest selling aviation magazine." – Website. This page includes other aviation publications such as FlightCom African Commercial Aviation, reviews of African airports, Helicopter Review, and Bizjet & Commercial Jets Review.
SoaringNZ – Magazine on line – Free Flying Magazines
New Zealand: McCaw Media
"SoaringNZ is the official journal of Gliding New Zealand (GNZ). It is published quarterly and distributed to all GNZ members. The magazine showcases gliding in New Zealand and around the world with contest reports, profiles, training and safety information complimented by stunning photography." – Website
Sportsman Pilot – Free Flying Magazines
U.S.: Sportsman Pilot
"Sportsman Pilot was published for 30 years by aviation writer and editor Jack Cox. Cox and his wife, Golda, edited Sport Aviation, the flagship publication of the Experimental Aircraft Association, from 1969 through 1999. The Coxes launched their own publication, Sportsman Pilot, in 1981, in part so that Cox could devote more page space to the various historic and technical aspects of aircraft construction, restoration, and aviation history. Sportsman Pilot ceased publication after Cox's death in 2011. " – AOPA Website.
Collection of Historic Aviation Periodicals – Aviation History Magazines
This free online collection at HathiTrust contains long runs of more than a dozen periodicals from the early years of aviation.
More Aviation Magazines
The Runway – Aviation Magazines Free
Websites of More Aviation Magazines
Free online versions of these aviation magazines are not available, but their websites feature articles of interest.
Air & Space – Best Aviation Magazines
Ballooning – Free Flying Magazines
Flying – Free Flying Magazines
Kitplanes – Free Flying Magazines