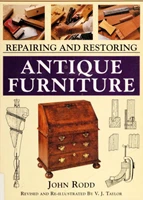 Books about collectibles pdf free download, antiques books pdf free. Hundreds of free online books, including catalogs and price guides. Furniture, decorative arts, coins, stamps, toys, glassware.
If you are using a phone or tablet, click to see our advice for viewing 'Collections'

PDF Books on Collectibles and Antiques
BOOK COLLECTIONS
About 1,500 antiques books free pdf. Some books: Antiques Encyclopedia, Antiques Roadshow, Antiques Handbook & Price Guide, Antiques & Collectibles, Antiques Flea Market, Discovering Antiques, Do-It-Yourself Guide to Restoring Antiques, Victorian Antiques, Antiques from the Garden, Catalog of American Antiques, Guide to Selling your Antiques and Collectibles, many more.
About 45 free online books about antique furniture. Some books: Restoring Antiques, Southern Antiques, How to Decorate For and With Antiques, Antiques Directory of Furniture, Fake Your Own Antiques, Antiques at Williamsburg, How to Know French Antiques, Antiques on a Budget, Price Guide to American Country Antiques, Introductory Guide to Midwest Antiques, Common-Sense Guide to Refinishing Antiques, many more.
See our free Collectors magazines here on Century Past
About 30 free online books about collectible toys and dolls, in the Internet Archive book collection. Some books: All about Doll Repair and Care, Die-Cast Vehicles, How to Be a Doll Detective, The Story of German Doll Making 1530-2000, American Clockwork Toys 1862-1900, Warman's Toys Field Guide, Price Guide to Collectible Toys, Price Guide for Barbie and Friends, Toys and Games in American Popular Culture, many more.

Most of the 30 antiques books here are about decorative arts. Some books: Collecting American Craft Antiques, Antiques & Collectibles Price Guide, Treasury of American Antiques, A Fortune in the Junk Pile, Book of Canadian Antiques, Silversmiths of Georgia, Glass A to Z, Collector's Guide to Victoriana, Americana: folk and decorative art, Art Pottery Price Guide, Depression Glass Field Guide, Things Thai, Affordable Art Deco, many more.
See our free art books
About 40 free online books about collectible coins or currency. Some books: U.S. Coin Book, Price Guide to World Coins, Handbook of U.S. Coins, Guide to U.S. Paper Money, Standard Catalog of World Paper Money, North American Coins & Prices, Coins & Currency: an historical encyclopedia, many more.

About 260 books from the Internet Archive free online on the subject of American Coins. Some books: Four Hundred Years of America – One State Quarter at a Time, Type Two Double Eagles 1866-1876, A Guidebook of U.S. Coins (many annual issues), Official U.S. Mint State Quarters Handbook, Guide Book of U.S. Coins 2017, more.

About 600 free books. Some book titles: Guidebook of U.S. Coins 2016; Standard Catalog of World Coins; Coins of England & the United Kingdom.
About 7,900 free books. Some book titles: XV International Numismatic Congress Taormina 2015 Proceedings; Handbook of United States coins; Magic tricks with coins.
See our free crafts and hobbies magazines
About 230 free books. Some book titles: Stamps of the World Simplified Catalogue; A History of Britain in 36 Postage Stamps; Official Blackbook Price Guide to U.S. Postage Stamps.
About 510 free books. Some book titles: Encyclopedia of United States stamps and stamp collecting; Postage stamp prices of the United States, United Nations, Canada & provinces; Stamp collecting.
About 35 free online books about collectible glass and glassware. Some books: Glass A to Z, 19th Century Glass: its genesis & development, Price Guide to Glassware, Depression Glass & more, Murano: the glass-making island, American Pressed Glass & Bottles Price Guide, Character & Promotional Glasses, Collecting Carnival Glass, Essential Louis Comfort Tiffany, Fiesta Ware, many more.

OTHER RESOURCES
This research guide from the librarians at Boston Public Library has links to a variety of resources related to Antiques and Collectibles.